2015-16, Report no.11: A spectacular blink of Jupiter's winds
On March 23, Damian Peach (Barbados) and Christopher Go (Philippines) took top-quality images exactly one jovian rotation apart, so they can be 'blinked' to visualise Jupiter's fantastic wind patterns.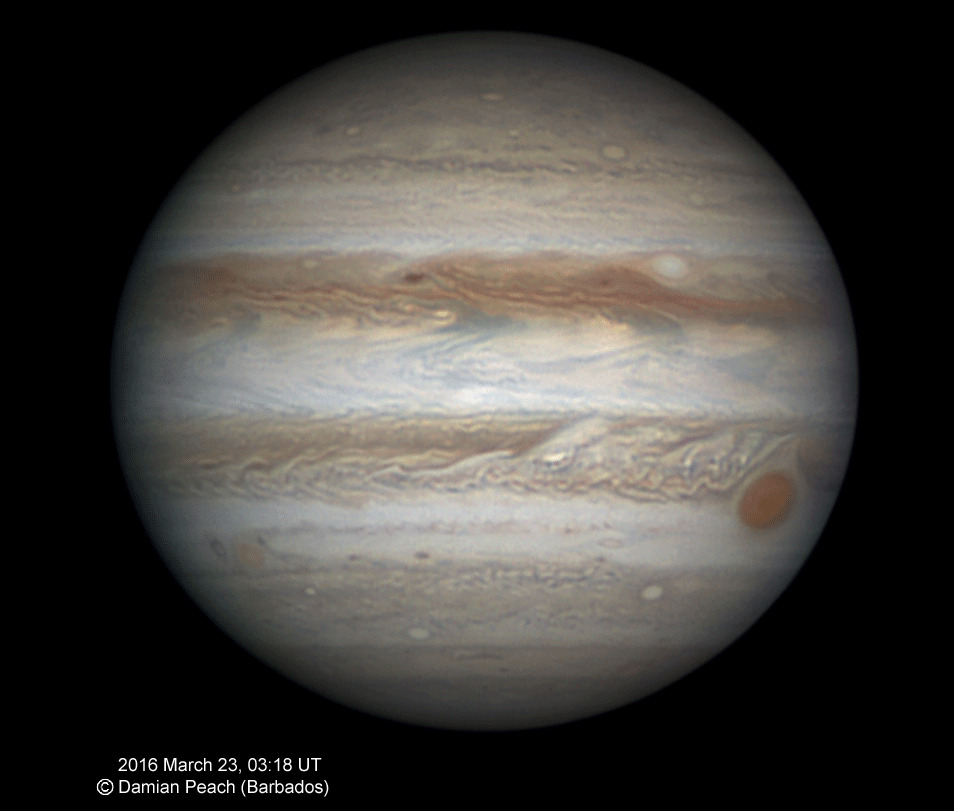 The British Astronomical Association supports amateur astronomers around the UK and the rest of the world. Find out more about the BAA or join us.