2015/16, Report No.4: First views of the double transit at opposition
Here are the first observations received of the double transit of Europa and Io in front of their shadows at opposition – a very rare and beautiful event.
(South is up in all these images and drawings.)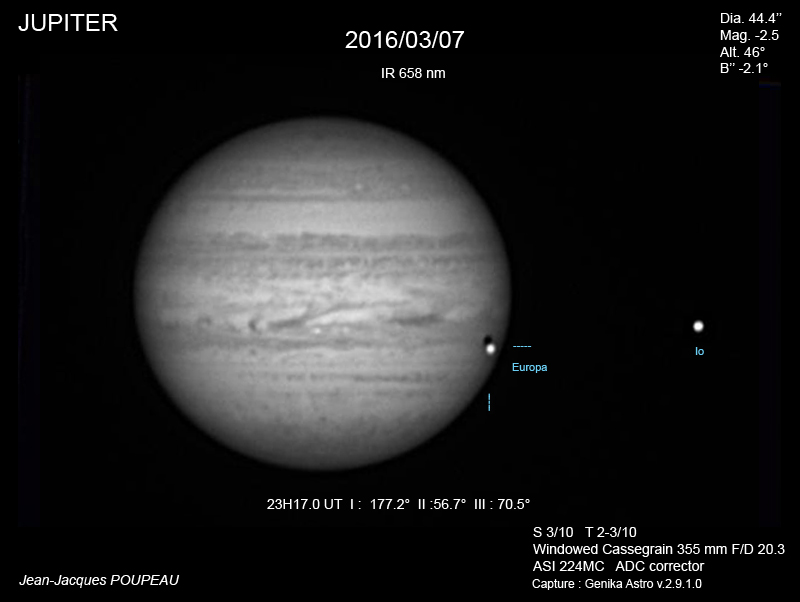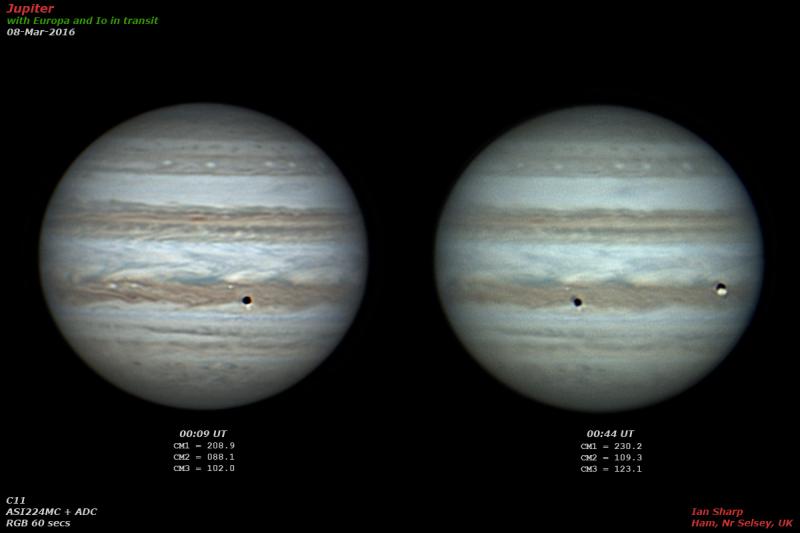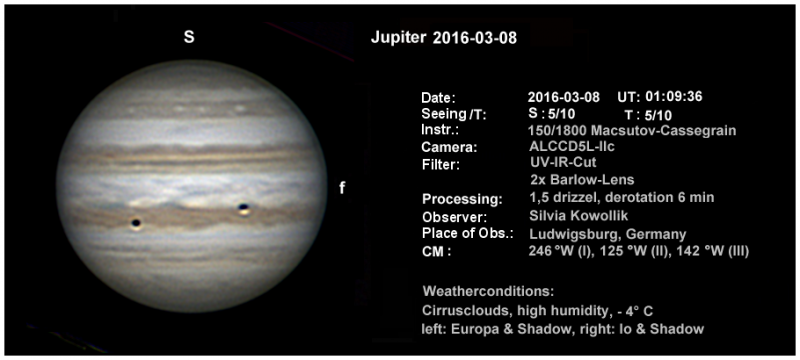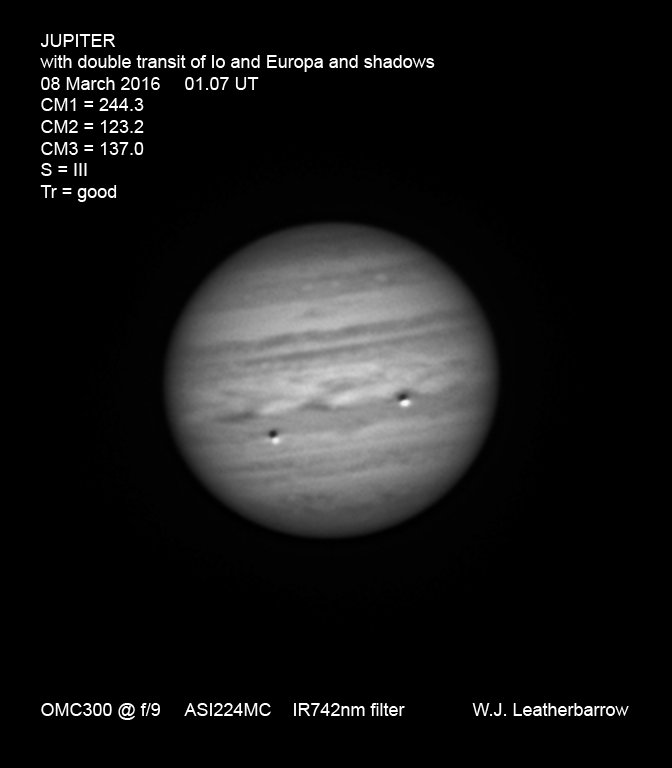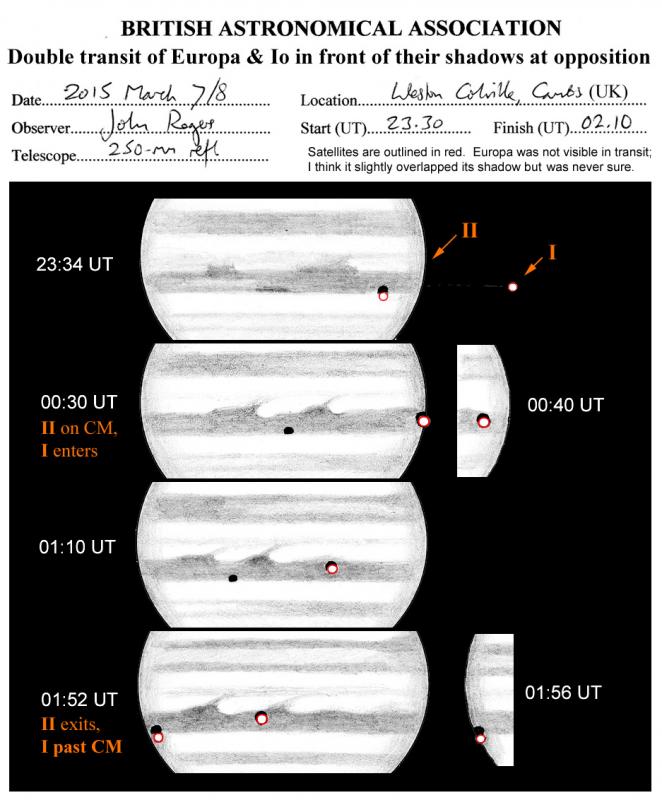 The British Astronomical Association supports amateur astronomers around the UK and the rest of the world. Find out more about the BAA or join us.