2015/16, Report no.5: Extension of the SEB rifted region
Chris Go recently pointed out a new brilliant white spot in the SEB at L2 = 294, shortly following the normal rifted region f. the GRS. This can be regarded as an extension of that rifted region, and should ensure that it continues with impressive activity in the coming months. It's interesting that the new bright spot first appeared (on March 1: D. Llewellyn and E. Morales Rivera) as a tiny white spot inside a small dark cyclonic streak – similar to a miniature barge although it was grey not brown – as in the Voyager 1 images. It was already methane-bright on March 2 (M. Kardasis), and much more so on March 6 (C. Go), indicating that this is a powerful convective plume rising above the surrounding belt.
The attached images show how the new plume first appeared. Click on the link below to download the full-size image set. Some other spots of current interest are indicated in the last image of the series.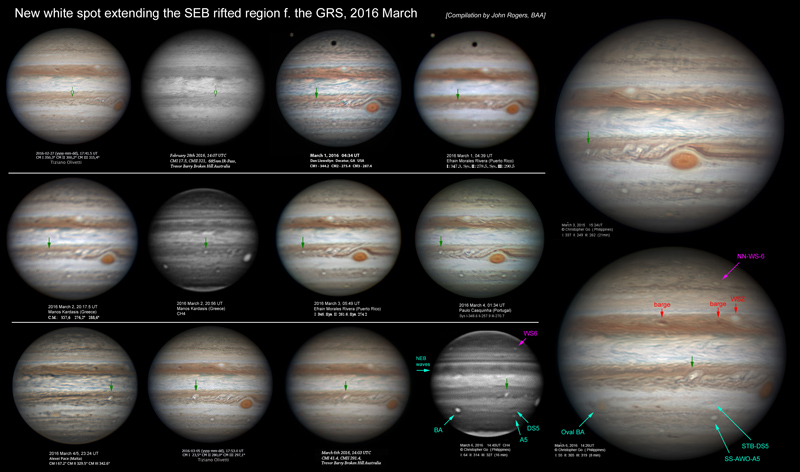 SEB-rifts-extension_2016march_v2.jpg
The British Astronomical Association supports amateur astronomers around the UK and the rest of the world. Find out more about the BAA or join us.