2016-17, Report no.2C: Images and map on 2016 Dec.9-14
Here are images and a map made around the time of Juno's Perijove-3 on Dec.11.
(Please see the 'Results from Juno' pages for an annotated version of the map, and for a compilation of the imags showing development of a new white spot outbreak in the NEB.)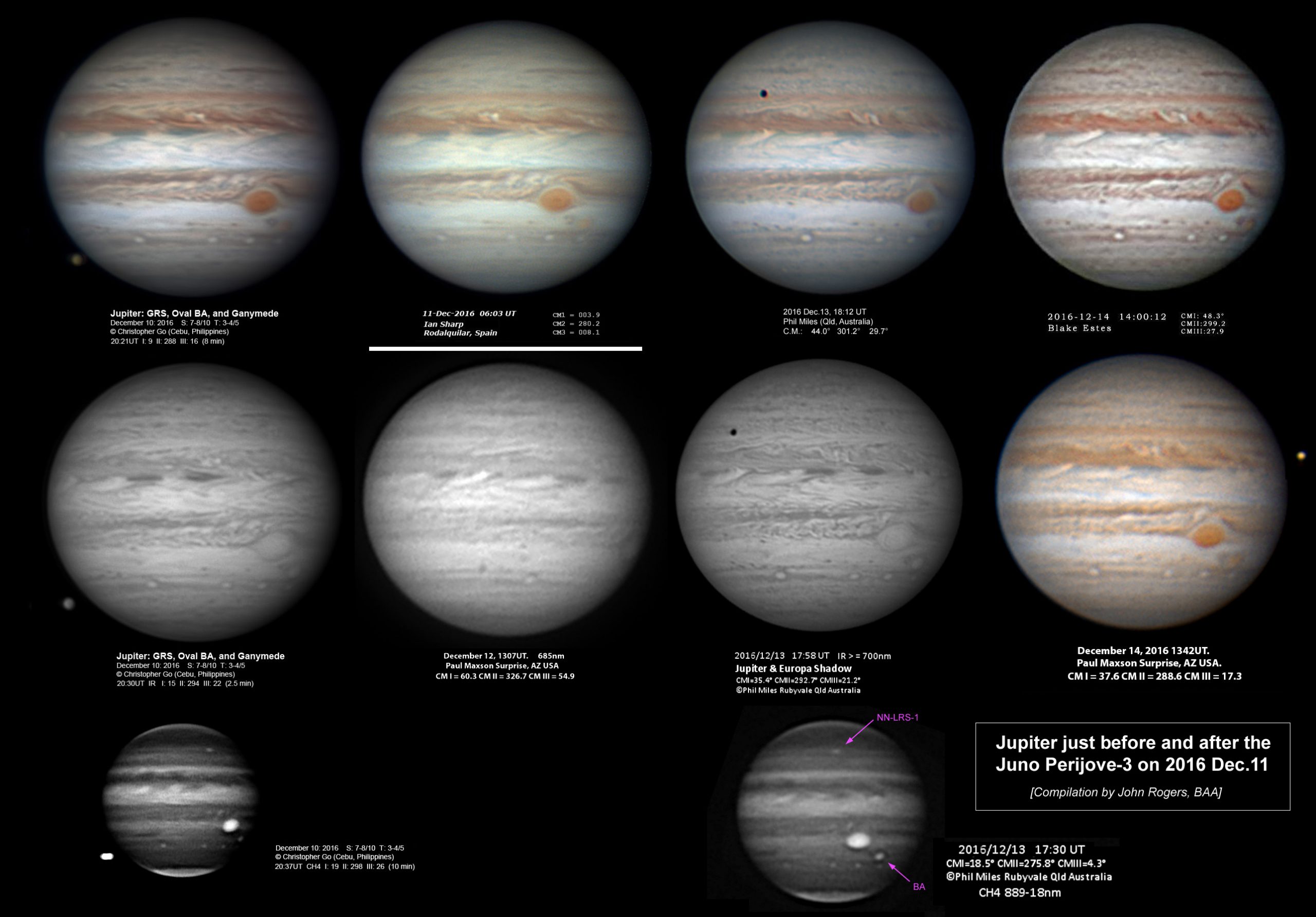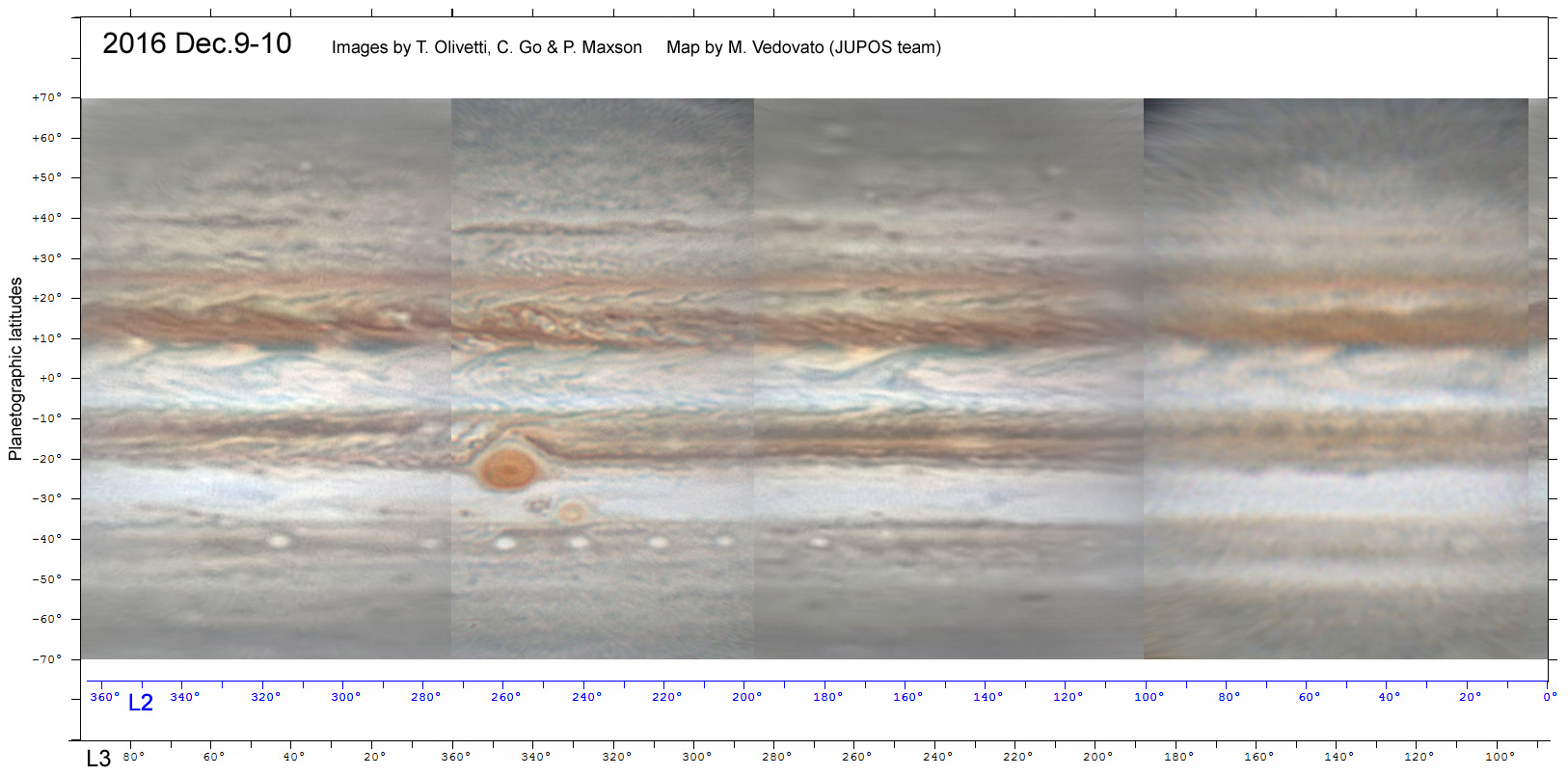 The British Astronomical Association supports amateur astronomers around the UK and the rest of the world. Find out more about the BAA or join us.