2016-17, Report no.4: The apparition up to 2017 January.
Although it is still early in the apparition, plenty of interesting things have already happened on Jupiter: new convective outbreaks in the NTB, NEB, and SEB, and the merger of two long-lived ovals in the S2 domain. This report covers events up to early January.
The report plus mini-figures is downloadable here as a PDF: Report-no4_2017jan.pdf
The full-size figures, and supplementary figures, are downloadable here in a ZIP file: Report-no4_2017jan_Figures.zip
Figure 4: Four blink pairs of images taken 10-20 hours apart, showing Jupiter's currents: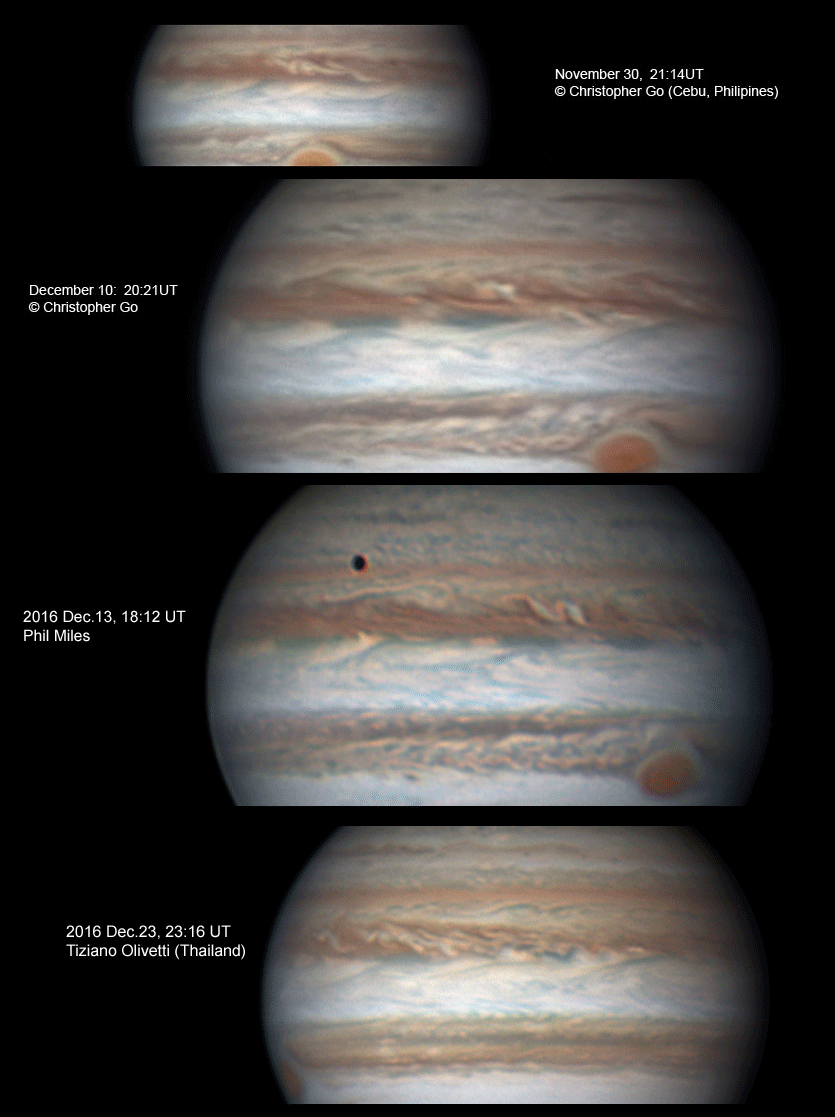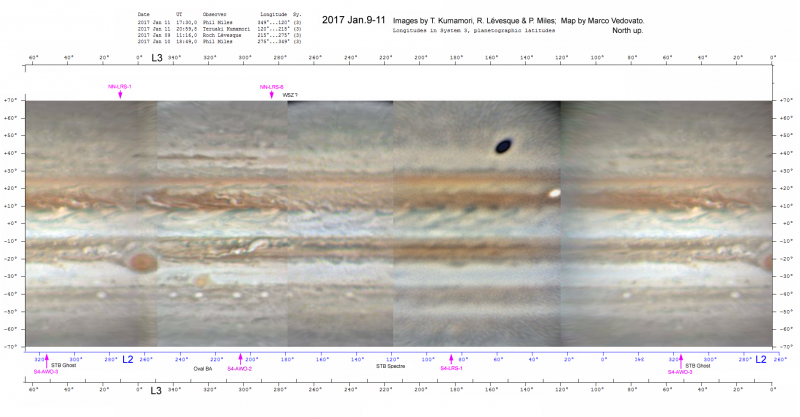 Full-size version of this map: Fig1_Map_L3_2017jan09-11.png
The British Astronomical Association supports amateur astronomers around the UK and the rest of the world. Find out more about the BAA or join us.