Jupiter in 2018, report no.9: Last set of images
Here is a compilation of the best adequately-resolved colour images around the planet in 2018 October, and some infrared images at the end, at Juno's PJ16 and just before solar conjunction.
The EZ coloration is still strong, and has spread further over the northern EZ. SEB rifting was still active following the GRS in early October, but the SEB has become quite pale at most longitudes, apart from its south component which is still dark. Is this the start of a SEB Fade?—we will find out after solar conjunction.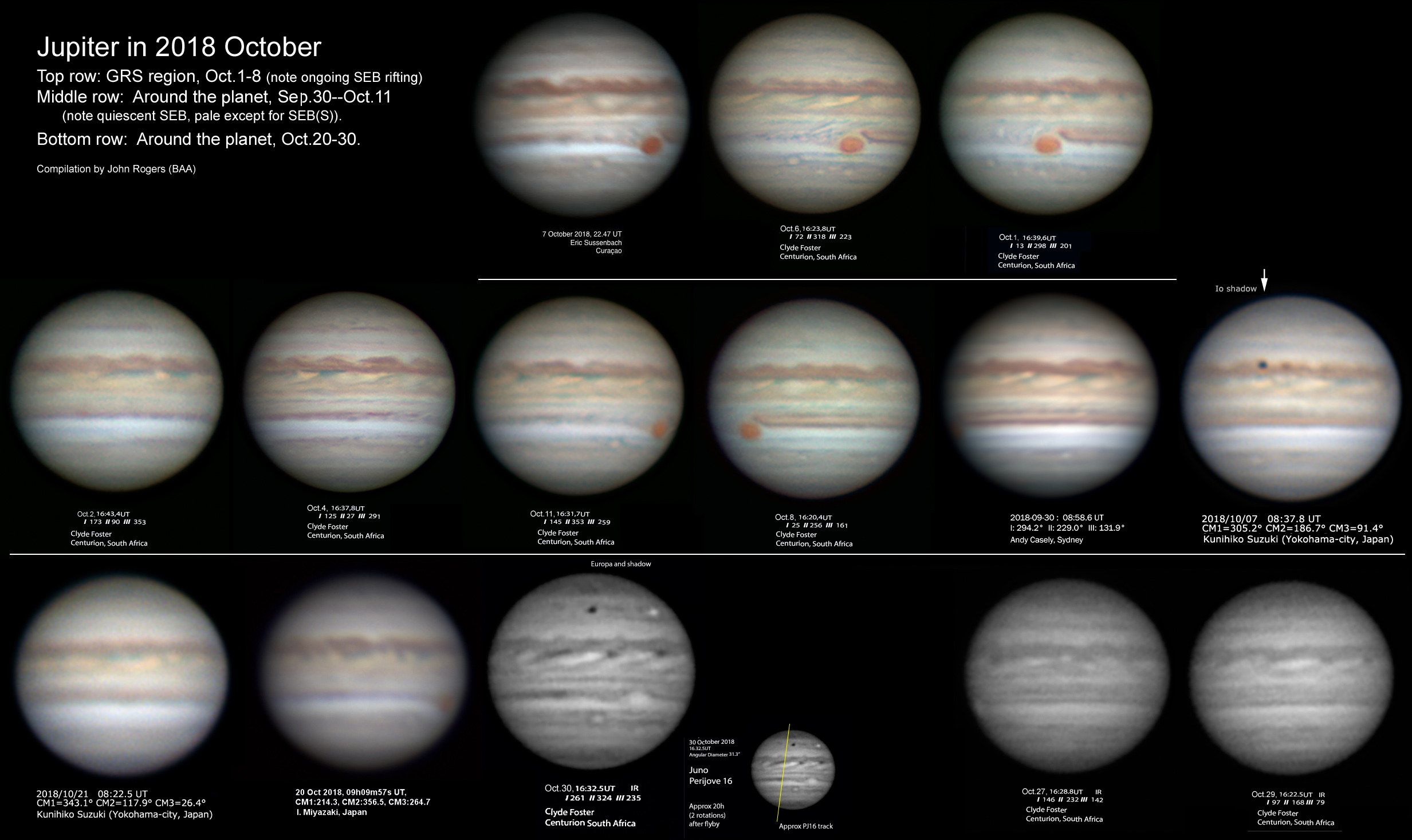 The British Astronomical Association supports amateur astronomers around the UK and the rest of the world. Find out more about the BAA or join us.