Jupiter in 2019, Report no.1
This short report summarises the main changes since solar conjunction, and concentrates on recent hi-res images of the region around the GRS, where Juno will fly over at Perijove 18 on 2019 Feb.12.
The report is available as a PDF here: Report_2019-no1.pdf
Full-size Figures 2 and 3 are here: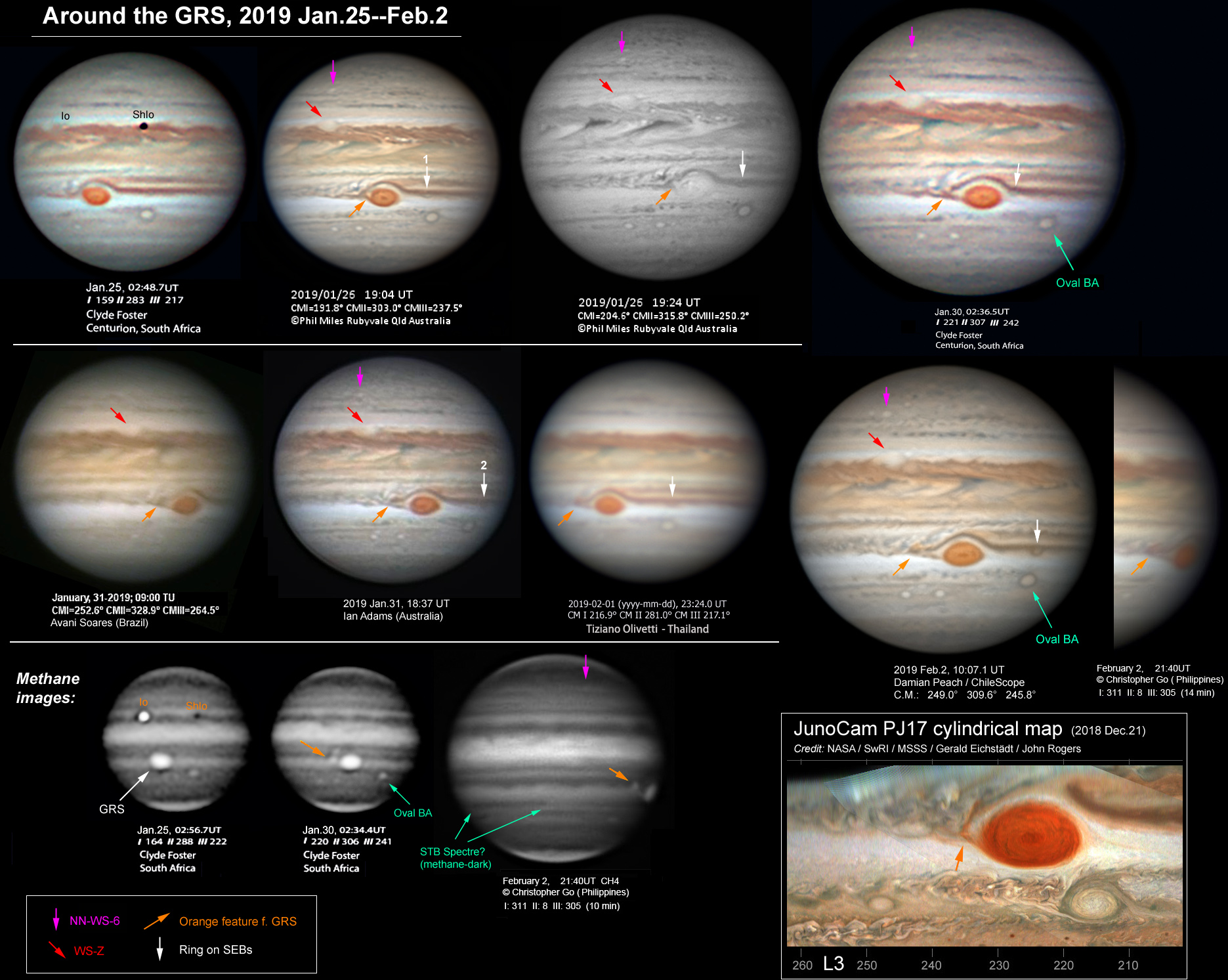 The British Astronomical Association supports amateur astronomers around the UK and the rest of the world. Find out more about the BAA or join us.