Jupiter in 2019, Report no.4
This report covers activity on Jupiter up to early May. It includes:
–A zonal wind profile made by Marco Vedovato from amateur images on 2019 April 19-21.
–Maps of the planet in April, and images of the EZ during Juno's fly-over at Perijove-19.
–Detailed coverage of the action around the GRS, where incoming ring-shaped vortices on the SEBs jet have been causing red 'flakes' to detach from the f. end of the GRS, and now also from its p. end. Recently a strikingly dark grey collar has also formed around the GRS. Links to animations are given, and a summary of past history of such red flakes.
–Tracking the STB Spectre, which has grown to ~70 deg long, in methane images; its p. end has now arrived alongside the GRS.
The text of the report is here (PDF): JupLet 2019cc_Report-no4.pdf
Miniatures of the figures are here (PDF): Report-no4_Figures.pdf
The full-size figures are here (ZIP): Jup-2019_Report-no4_Figures.zip
Two animations of maps of the GRS activity (north up, south up) are here:
A labelled map of the planet is below.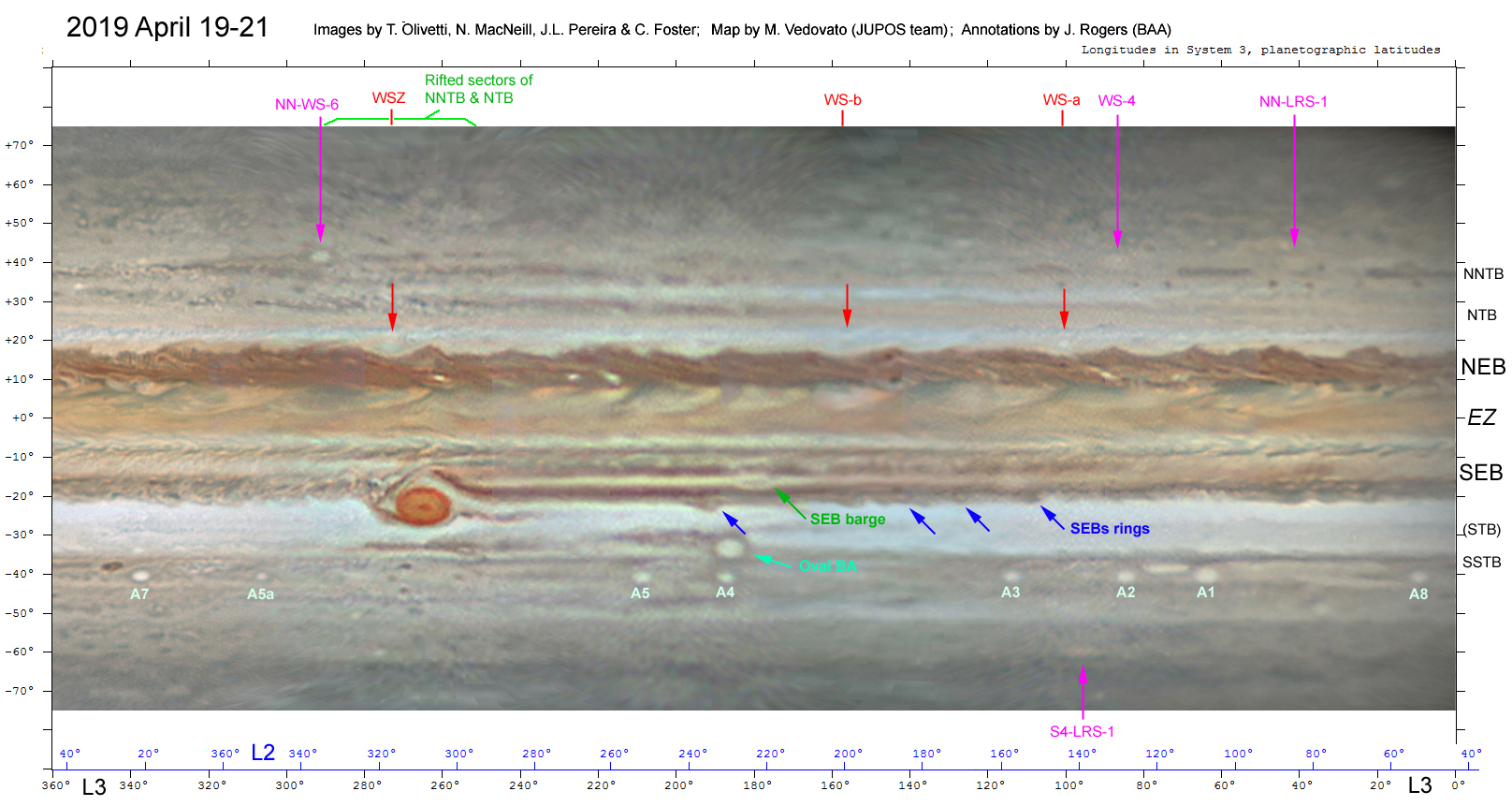 The British Astronomical Association supports amateur astronomers around the UK and the rest of the world. Find out more about the BAA or join us.