Jupiter in 2019, Report no.6: Continuing disruption of the GRS
Jupiter's opposition was on June 10, and observers have been producing superb images. Attention has mainly focussed on the Great Red Spot (GRS), where remarkable phenomena have continued, and that is the main topic in this report. The diagram below shows the appearance on May 22.
Long series of maps and animations have been posted by the JUPOS and ALPO-Japan recorders; links are in the report. Also below are two 'blink' animations of images at 10-hour or 20-hour intervals on May 22-25, showing a large 'flake' at the east end of the GRS and smaller ones on its north side.
The report also includes a recent global map, and some examples of multispectral image sets; UV images emphasise the great coloration of the Equatorial Zone.
Juno's Perijove-21 will be on July 21, and it will fly directly over the GRS and also over White Spot Z, the long-lived anticyclonic white oval in the N. Tropical Zone.
The report (with mini-figures) is here as a PDF: Report-no6_GRS-disruption.pdf
The full-size figures are here in a ZIP file: Report-no6_Figures.zip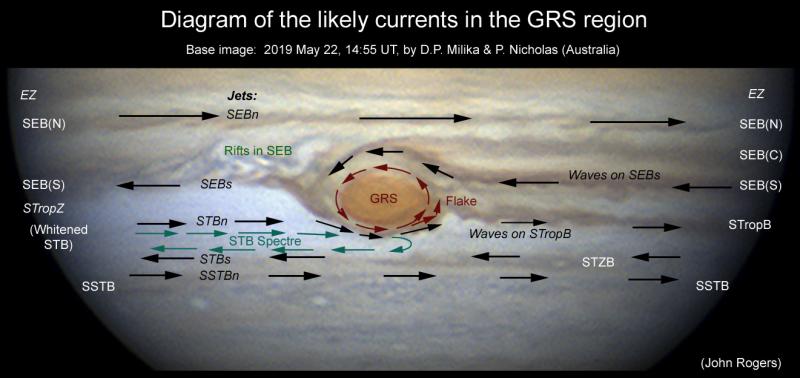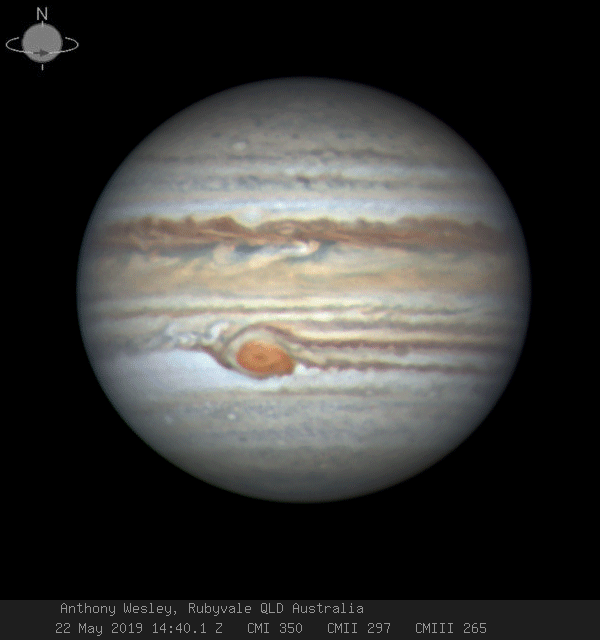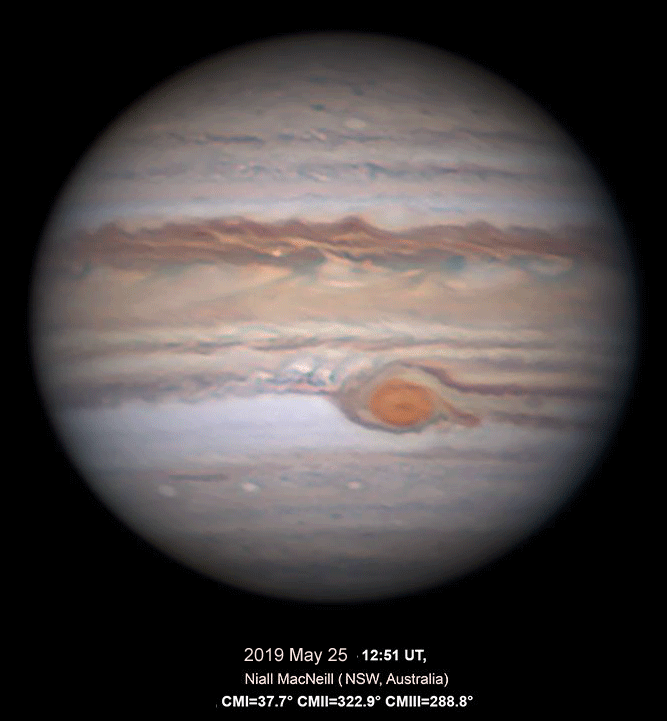 The British Astronomical Association supports amateur astronomers around the UK and the rest of the world. Find out more about the BAA or join us.