Juno at Perijove-4
Juno had another successful pass over Jupiter at its fourth perijove on 2017 Feb.2.
JunoCam took another fine set of images, which are presented here with annotations. Highlights include:
At the north and south polar regions, confirmation of the spectacular and novel features discovered at perijoves 1 and 3.
Close-up images of the newly reviving NTB ("Big red stripe"), showing how it has developed since perijove-3;
and of the NEB with very active convective 'rifts';
and of the new outbreak of convective 'rifts' in the SEB; all as voted for by members of the public (including us!).
A report on these images, with annotated versions, is in the PDF (link below).
Below are Figure 1 (a context map) and Figure 2 (north polar region), both with concurrent amateur images for comparison.
These can be compared with the predictive map on this web site under 'Jupiter in 2016-17 / Report no.5: Preview…'
Full-size versions of all the figures are in a ZIP file (link below), along with sets of the last inbound and first outbound images which cover the rest of the planet.
Juno-PJ4_annotated-figures_JHR.zip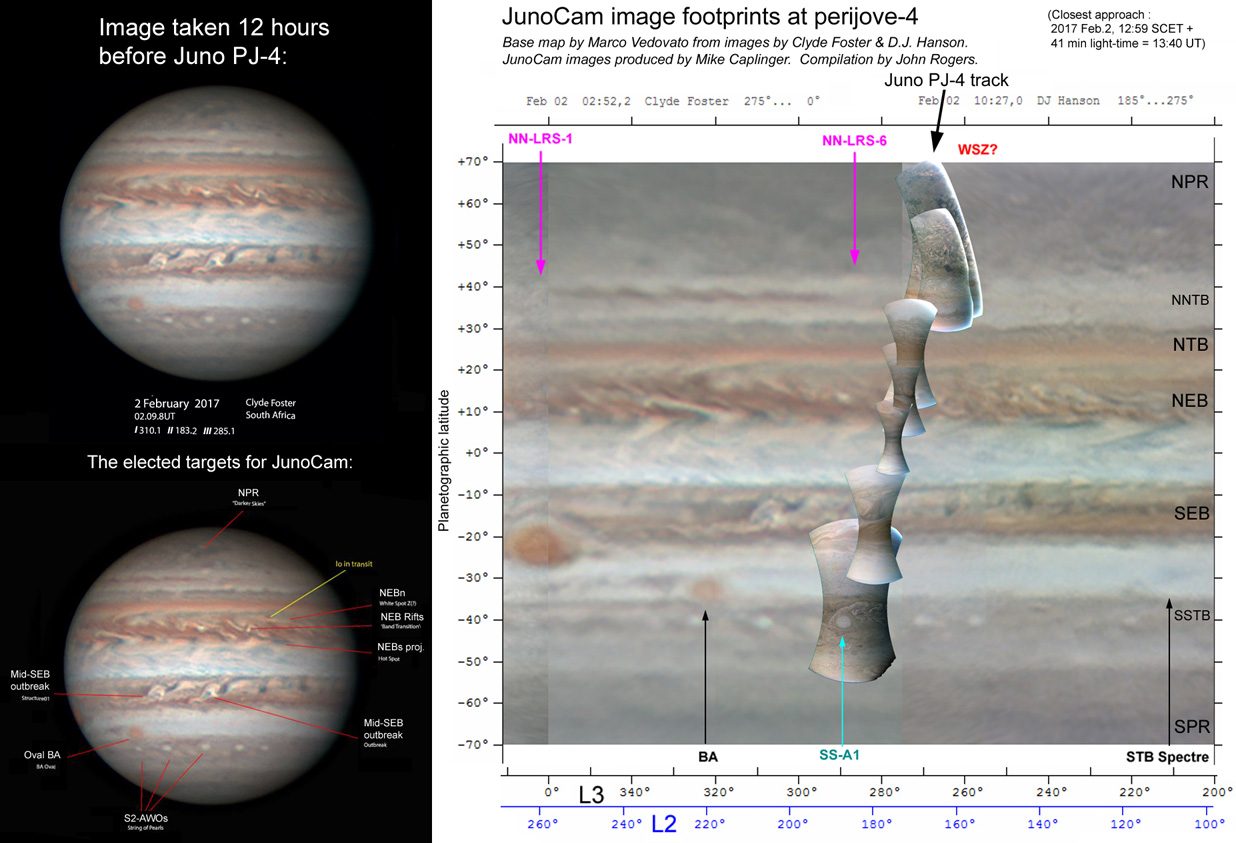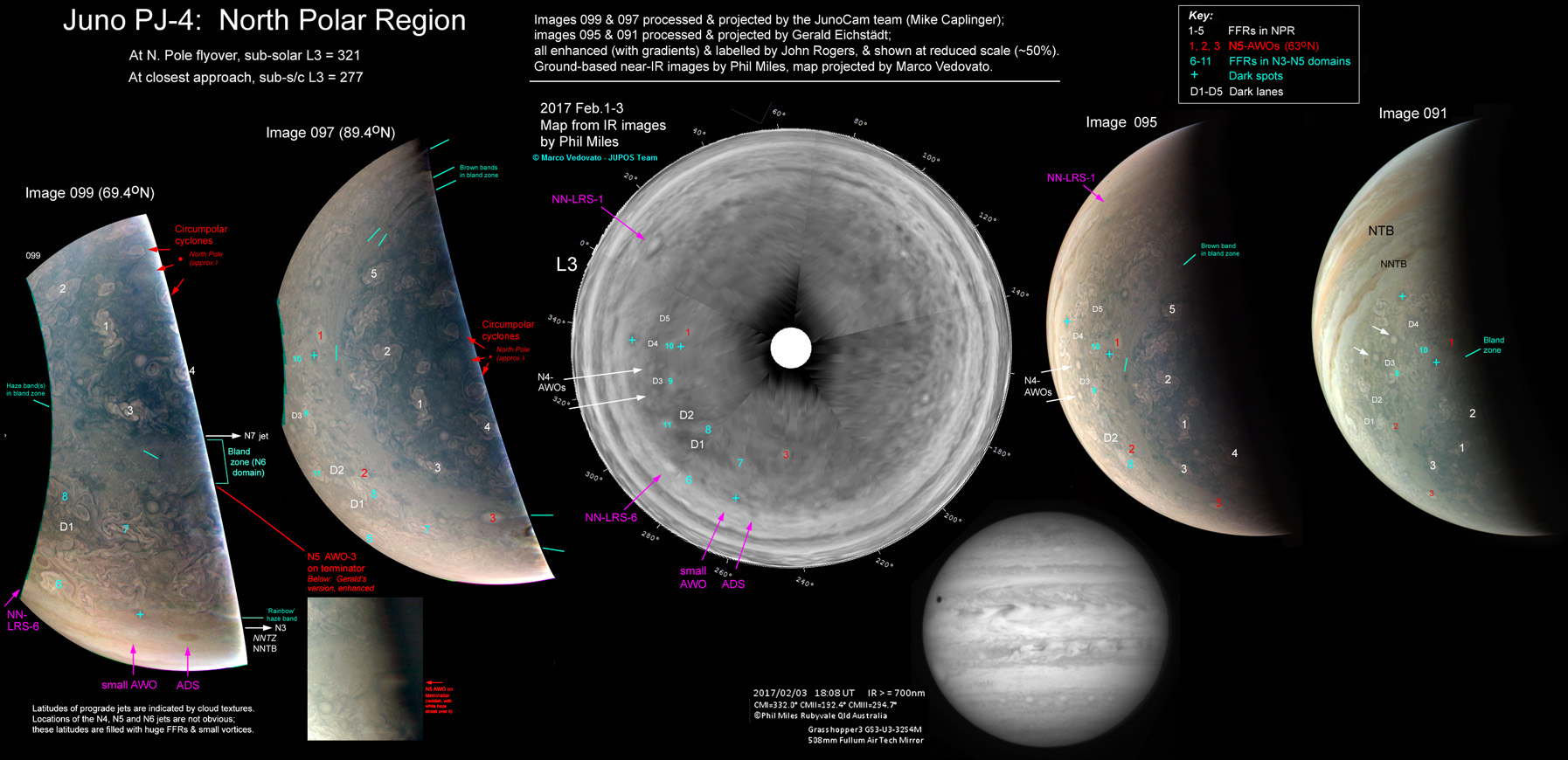 The British Astronomical Association supports amateur astronomers around the UK and the rest of the world. Find out more about the BAA or join us.