Juno at Perijove-6: Polar and high temperate regions
When Juno flew low over Jupiter's clouds on its sixth orbit on 2017 May 19 (Perijove-6), its camera JunoCam took many images that were both more numerous and, in some latitudes, of better quality than ever before. The best images now surpass the Voyager close-ups. Here is a report on the polar and high temperate regions as seen in these images, in PDF format including mini-figures:
Report_Juno-PJ6_JHR_&Minifigs.pdf
The full-size figures are in this ZIP file:
PJ6 report_Full-size-figures.zip
An accompanying report on Perijoves 1-6 covers the major, low-latitude belts.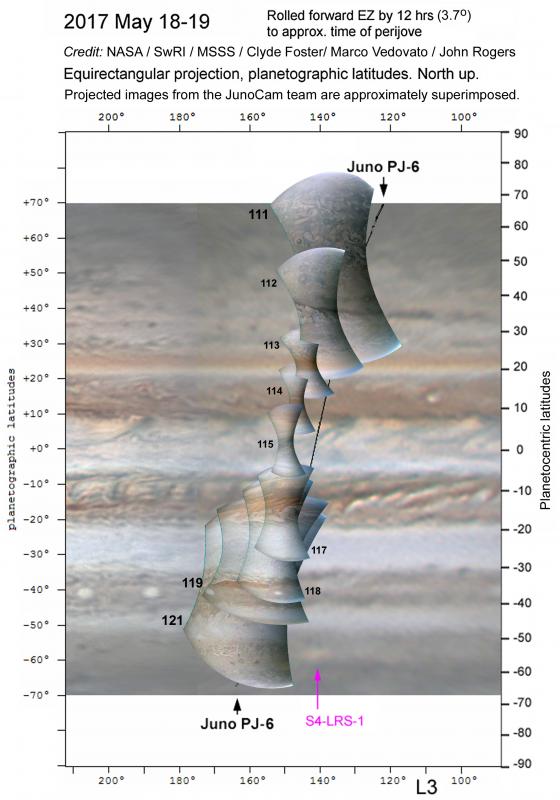 The British Astronomical Association supports amateur astronomers around the UK and the rest of the world. Find out more about the BAA or join us.