Juno at PJ11
JunoCam at Perijove-11 (2018 Feb.7): What the pictures show
Here is a report on the PJ-11 images. This time the camera did not catch any major known features close up, but it continues to reveal interesting and beautiful aspects of the cloud textures and circulations. The outbound images yielded a complete map of the southern hemisphere including the STB Ghost outbreak near oval BA, and the S. Tropical Disturbance enveloping the GRS.
The report, with mini-figures, is this PDF file: PJ11_Report_JHR.pdf
The full-size figures are in this ZIP file (13 MB): PJ11_Report-Figures_JHR.zip
And here are small versions of some of the figures: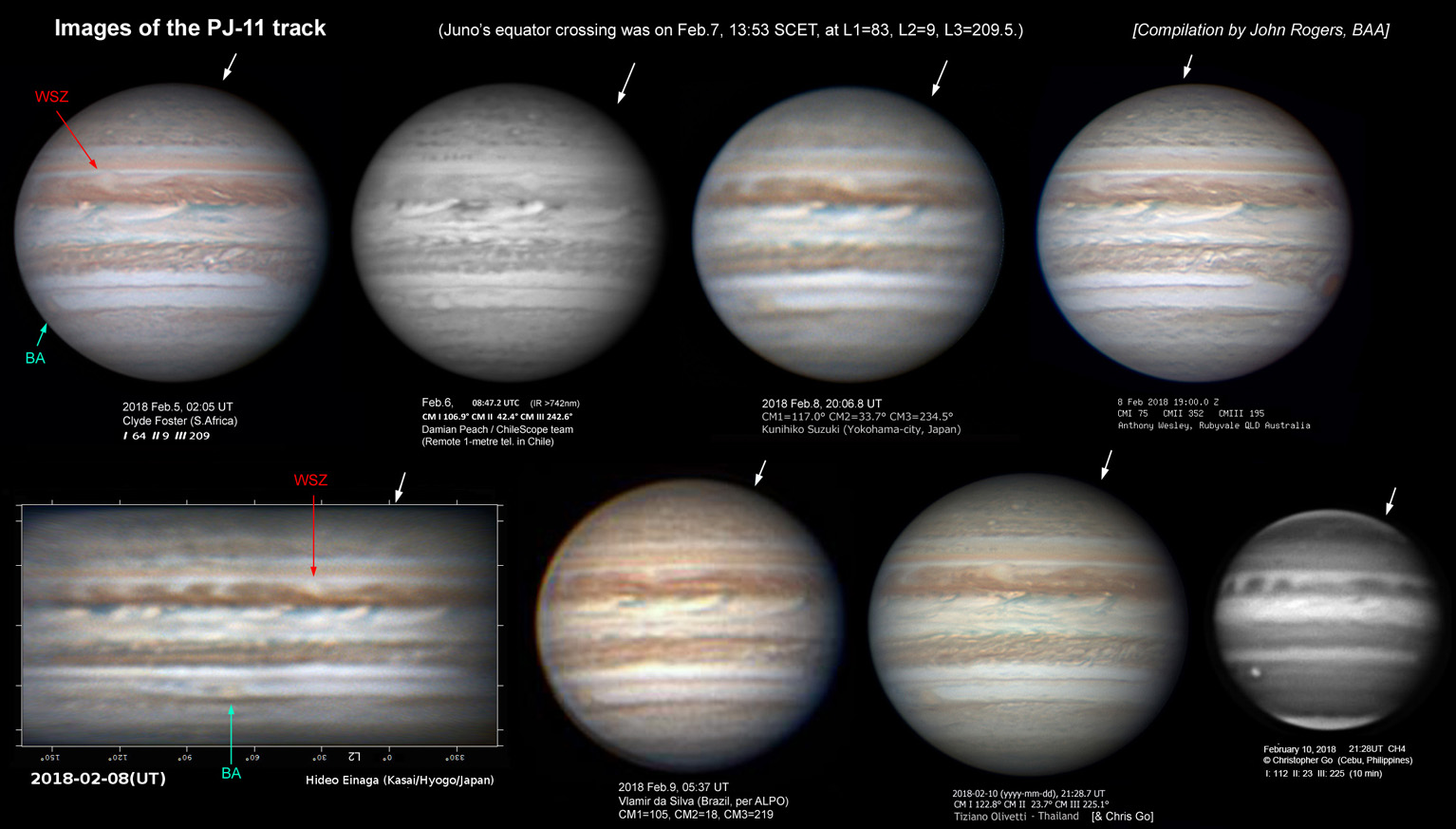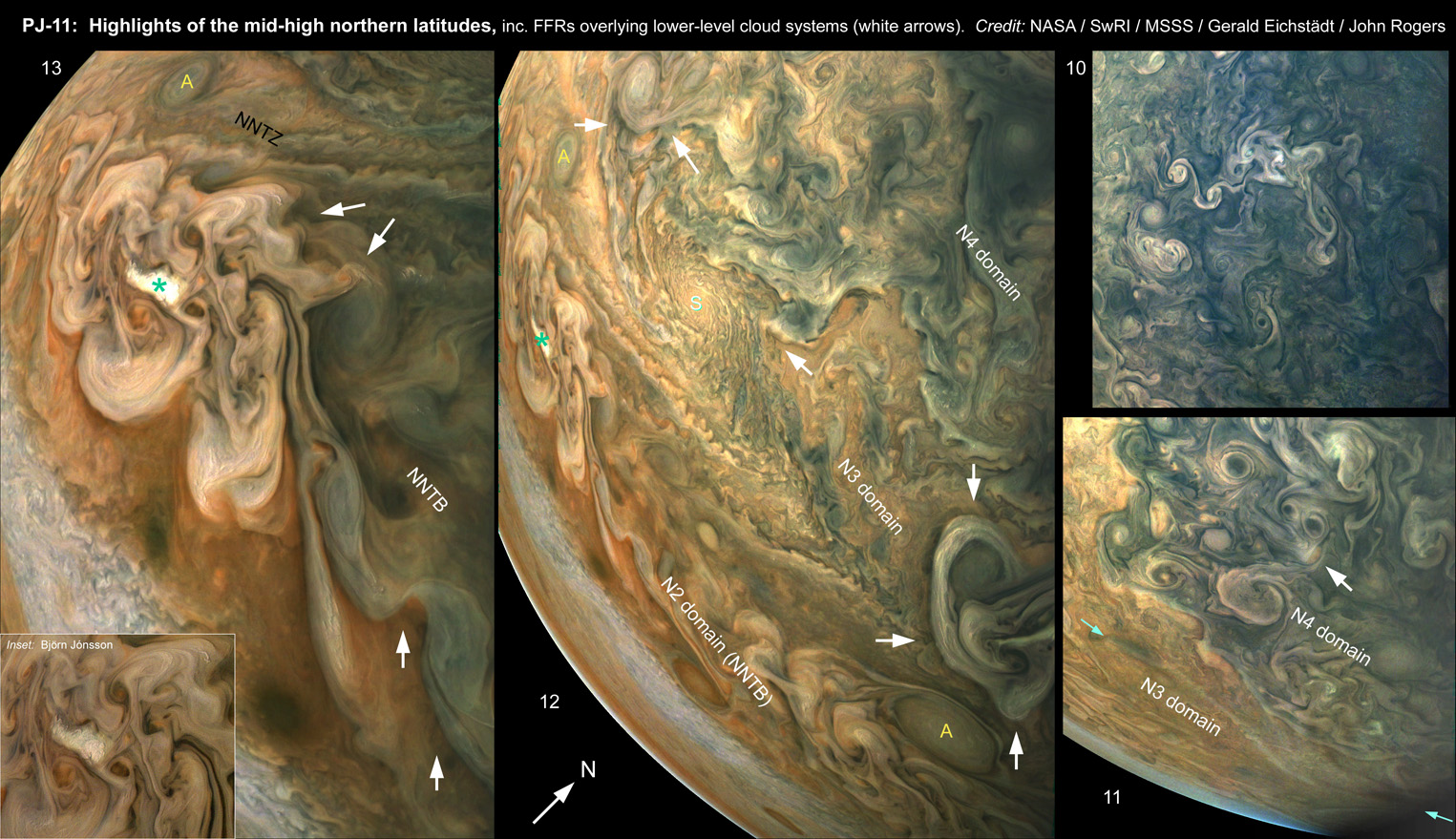 JunoCam at Perijove-11 (2018 Feb.7): What the pictures show
The British Astronomical Association supports amateur astronomers around the UK and the rest of the world. Find out more about the BAA or join us.