JunoCam at PJ34
PJ34 marked the end of the nominal mission and the start of the extended mission, as a close flyby of Ganymede changed the orbital period from 53 days to 43 days — and also yielded excellent hi-res images of this moon.
For a splendid overview of PJ34, see the movie recently released by NASA/JPL (by Scott Bolton and colleagues, largely based on Gerald Eichstädt's processing of the images, with music by Vangelis). This 'flyover movie' is here:
https://www.jpl.nasa.gov/news/ride-with-juno-as-it-flies-past-the-solar-systems-biggest-moon-and-jupiter
or here: https://www.youtube.com/watch?v=CC7OJ7gFLvE
Our report on the JunoCam images at PJ34 — brief, and not including the polar regions — is here:
The surface of Ganymede: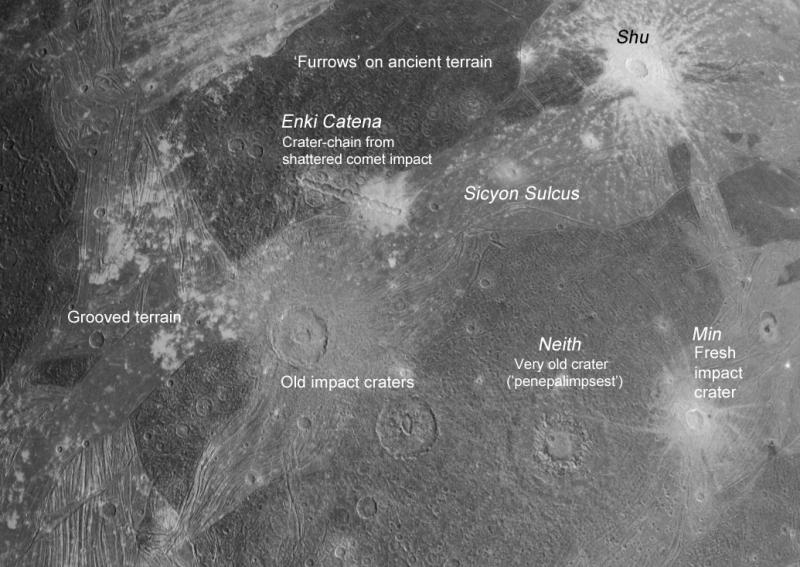 The view of the South Temperate region was particularly interesting: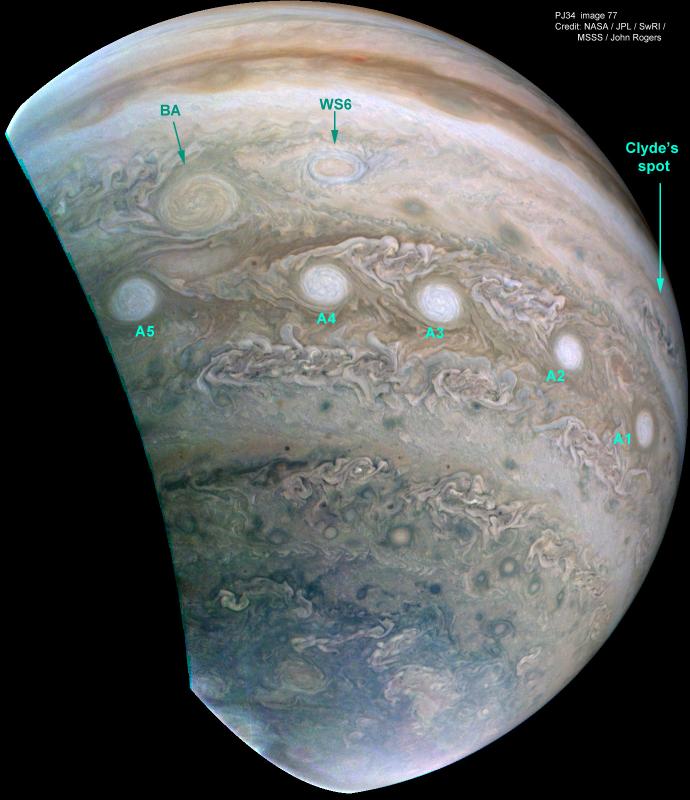 The British Astronomical Association supports amateur astronomers around the UK and the rest of the world. Find out more about the BAA or join us.