Ewen A. Whitaker, Director: 1956-1958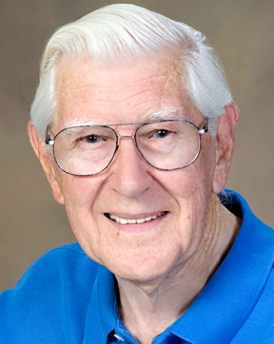 Ewen Adair Whitaker in 2008.
Ewen Adair Whitaker succeeded Wilkins as Director, having specialised in lunar study since the early 1950s. In 1954 he produced the first systematic chart of the south polar regions. His tenure as Director was regrettably short since he was invited to America to join Gerard Kuiper's lunar team, first at Yerkes and then at Arizona, where it became the Lunar and Planetary Laboratory. Ewen Whitaker went on to become one of the most significant lunar scientists of the time, working on the Photographic Lunar Atlas, the Orthographic Atlas of the Moon and the Rectified Lunar Atlas, all of which were used by NASA in preparation for the Apollo programme. He also wrote a history of lunar cartography, Mapping and Naming the Moon (1999). In 1982 he was awarded the Goodacre Medal. Ewen Whitaker died on October 11, 2016, at the age of 94.
An obituary of Ewen Whitaker's life has been writen by Bill Leatherbarrow & Richard Baum, which can be viewed here.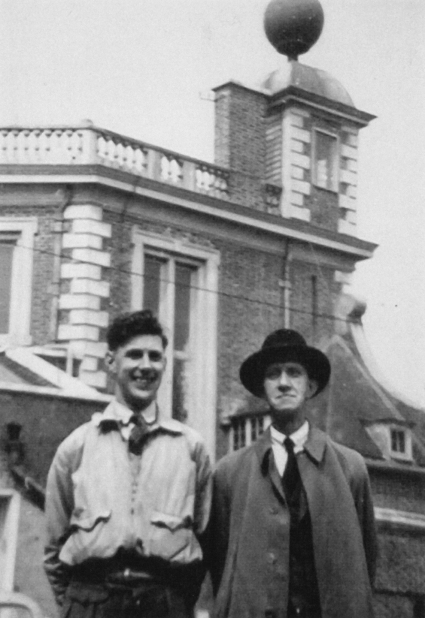 Whitaker and Wilkins, circa 1953, in the courtyard of the Royal Observatory, Greenwich, picture by Walter Haas.
To return to the Lunar Section Directors. Please select Here
To return to the History of the Lunar Section. Please select Here
To return to the Lunar Section home page. Please select Here
The British Astronomical Association supports amateur astronomers around the UK and the rest of the world. Find out more about the BAA or join us.