2013 Uranus Apparition Observations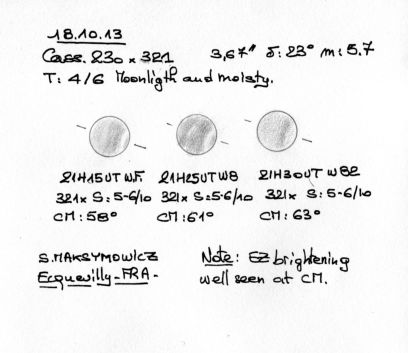 Stanislas Maksymowicz 18 October 2013 21.15 UT. 230 mm Cassegrain telescope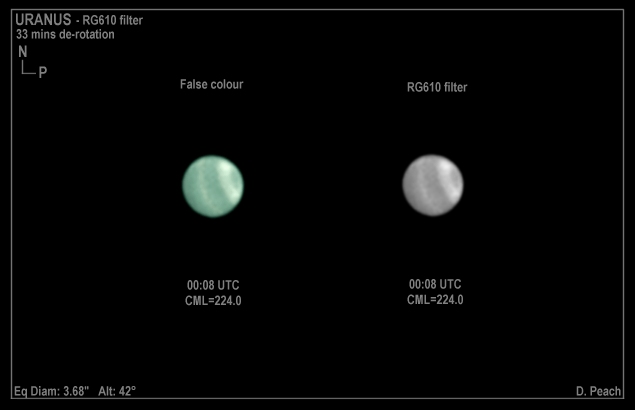 Damian Peach 7 October 2013 00.08 UT. C 14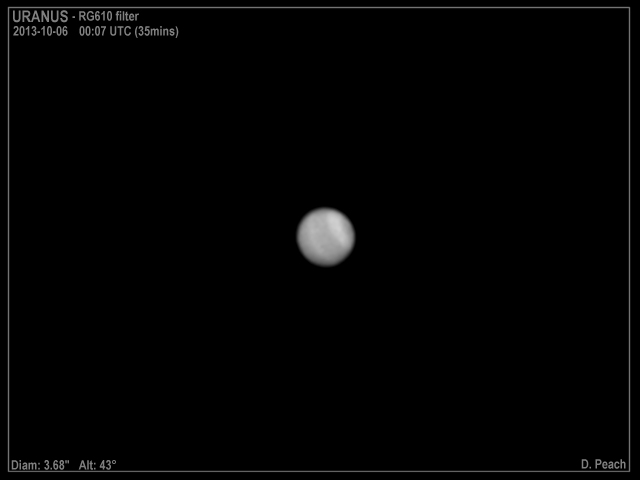 Damian Peach 6 October 2013 00.07 UT. C 14
Paul Abel 6 October 2013 22.18 UT. 203 mm Newtonian telescope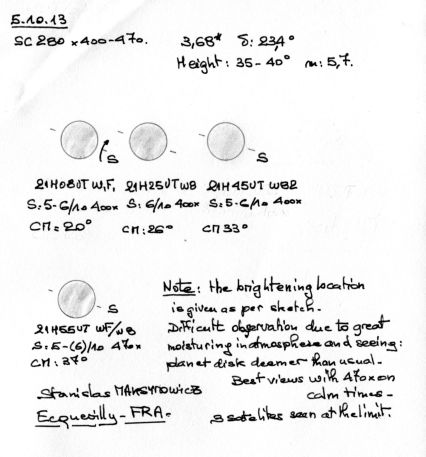 Stanislas Maksymowicz 5 October 2013 21.45 UT. 280 mm Schmidt-Cassegrain telescope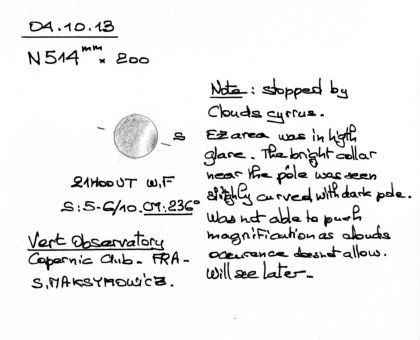 Stanislas Maksymowicz 4 October 2013 21.00 UT. 230 mm Cassegrain telescope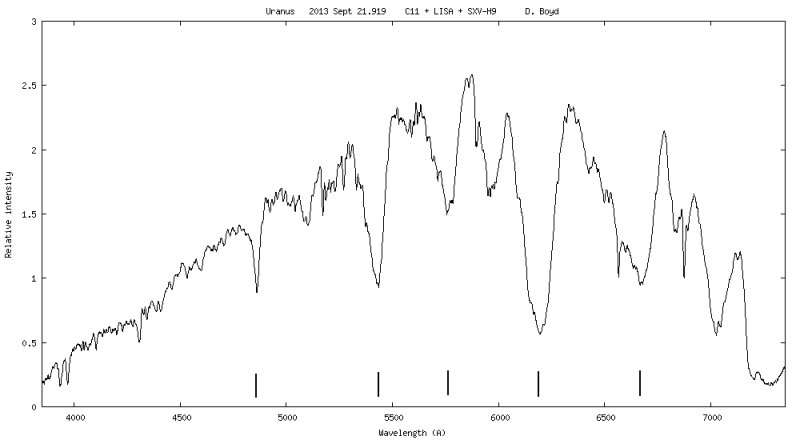 David Boyd 21.919 September 2013. C11 Spectrum of Uranus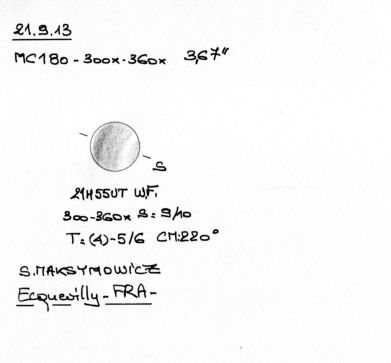 Stanislas Maksymowicz 21 September 2013 21.55 UT. 180 mm Maksutov telescope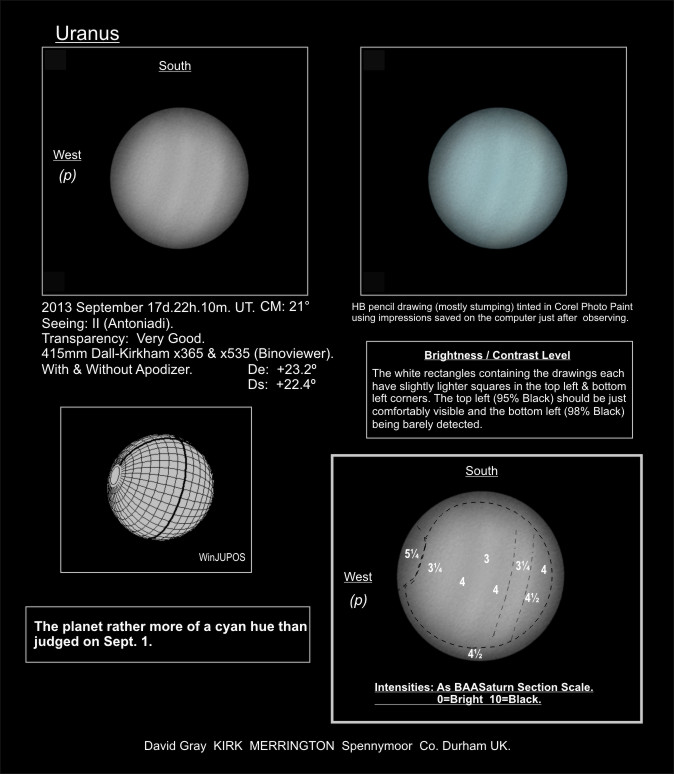 David Gray 17 September 2013 17.22 UT. 415 mm Dall-Kirkham telescope.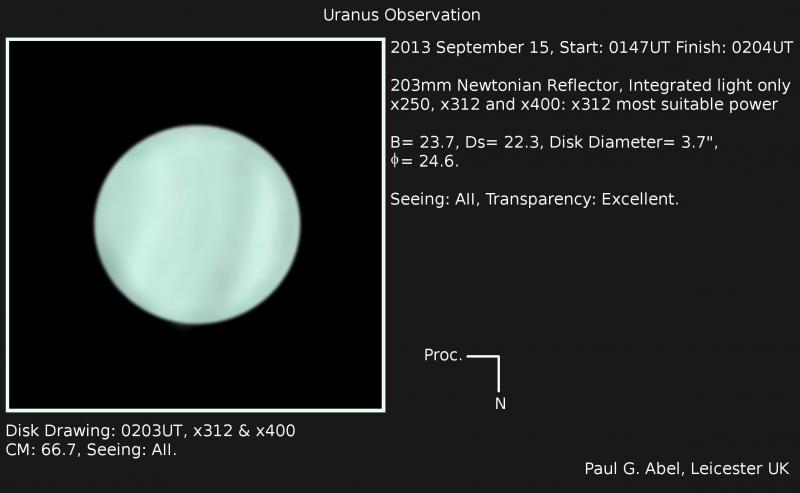 Paul Abel 15 September 2013 01.47 UT. 203 mm Newtonian telescope.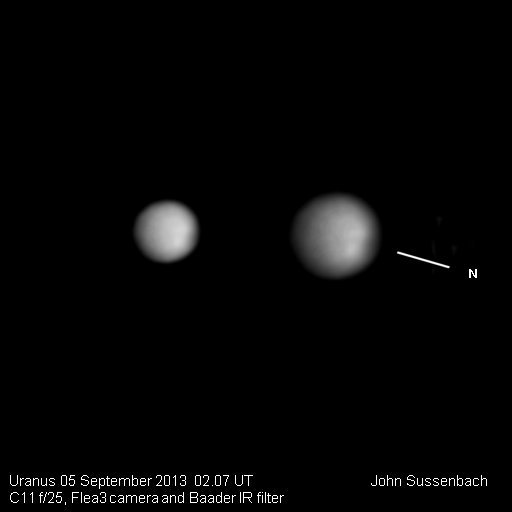 John Sussenbach 5 September 2013 02.07 UT. C11
Return to the Uranus Apparition Observations
Return to the Saturn, Uranus and Neptune Apparition Gallery
The British Astronomical Association supports amateur astronomers around the UK and the rest of the world. Find out more about the BAA or join us.