2019 August 2
Deep Sky Update – August 2019
BAA Observers Workshop – Greenock
On Saturday October 12th the BAA is running an Observers Workshop at the Beacon Arts Centre in Greenock, Scotland. In the morning there are two talks by professional astronomers; 'Our Magnetic Star & Solar Flares' by Dr Natasha Jeffrey of Glasgow University, and 'Deep Views of the Low Surface Brightness Peripheries of Galaxies' by Prof Annette Ferguson of the University of Edinburgh.
In the afternoon there are three session tracks on Solar, Aurora and Deep Sky . For the Deep Sky track I will be running sessions on observing programmes and remote observing, and Owen Brazell will talk about catalogues and tools for observing and visual observing hints and tips.
Hope you might be able to join us there – the price is only £6 including refreshments but not lunch. See https://britastro.org/greenock2019 for more details and booking instructions.
August Journal – Observers Forum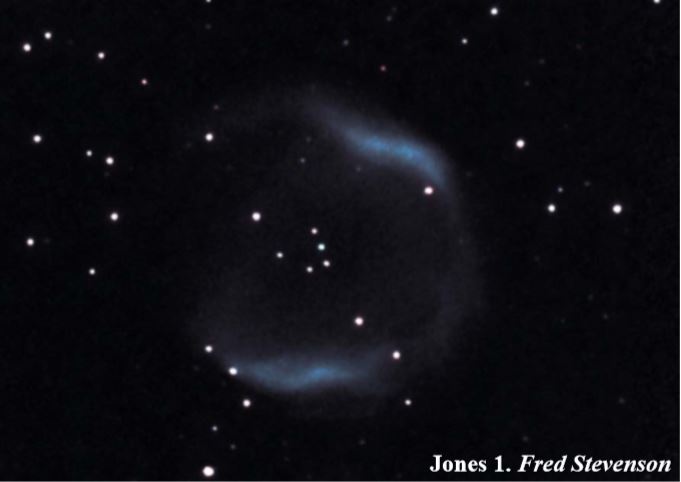 In the latest Journal and excellent article on objects in Pegasus by Stewart Moore. Stewart and I struggled to find images of the planetary nebula Jones 1 in the archive, so observations would be apprecited. You can read Stewarts article at: https://britastro.org/journal_item/18869
New Deep Sky Filters
I recently received an email from OPT (Oceanside Photo and Telescopes) which featured a new filter from Radian Telescopes, an outfit I had not heard of before. Clicking through to the webpage revealed quite an interesting offering – a 'quad' narrow band filter, passing light at H-alpha, H-beta, OIII and SII. The idea being that the filter can be used on colour imaging cameras (CCDs or DSLRs) in a 'single shot'. Mind you the price is a rather eye-watering, over $1000 for a 2" filter. Though if you compare to buying the individual narrow band filters, maybe it's not so bad. The also supply a tri-band filter at a lower cost. Will be interesting to see reviews of these as they come in.
Here is one on AstroBackyard https://astrobackyard.com/opt-triad-ultra-filter/
Up-coming books from CUP
Also hitting my inbox was a message from Cambridge University Press advertising books coming out soon. Two that caught my eye are; An Anthology of Visual Double Stars by Bob Argyle, Mike Swan, and Andrew James, and Introduction to Galaxy Formation and Evolution by Andrea Cimatti, Filippo Fraternali, and Carlo Nipoti. Something for the Christmas list perhaps.
Some featured images from the Members Pages
There are many super images posted on the BAA Members Pages – here is a selection of recent images:
Next Newsletter
Coming soon (sic)
The nights are starting to draw in now, so I hope we'll get some decent observing weather. Clear, dark skies.
Callum
The British Astronomical Association supports amateur astronomers around the UK and the rest of the world. Find out more about the BAA or join us.