2020 May 21
Deep Sky Update – May 2020
Over the past couple of months there has been some excellent observing weather in many parts of the country, though the conditions seemed more favourable in the east. Many thanks to those that have sent in observations – I try to reply to all, but if I have missed anyone I should get through the backlog in a few days.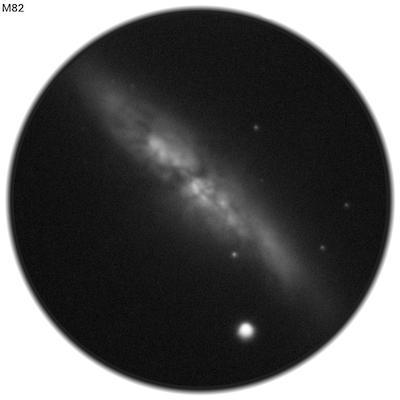 Even I managed to get out on a few nights, though I am still getting to know my C11. Losmandy mount and Gemini 1 controller (probably not the most intuitive of UI's). I had purcahsed a ZWO ASI 290MM camera to use for guiding, but I thought i would give it a go on a couple of deep sky objects, and managed to get recognisable images of M81 and M82 stacking 10s exposures. This was officially my first foray into Electronically Assisted Astronomy (EAA) and I was quite pleased to get anything! I posted images to my members' page which you can see at: https://britastro.org/node/22085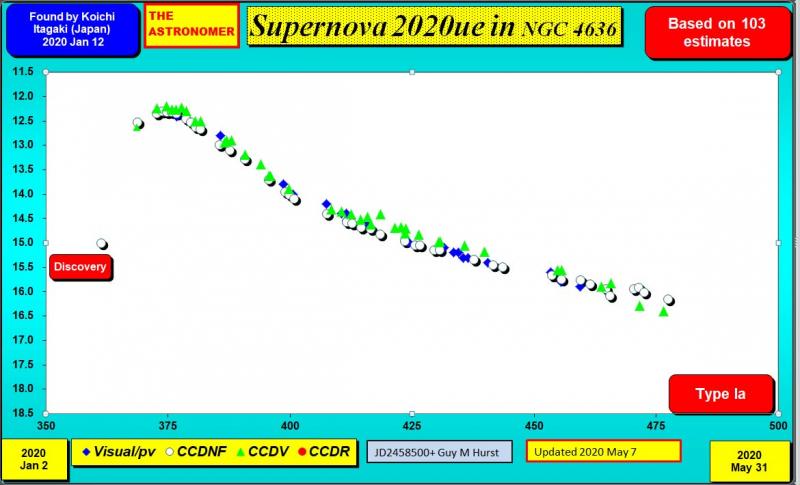 It was also nice to see that many have been trying to image recent supernovae too – with the supernovae in M61 (SN 2020jfo) and NGC 3643 (SN 2020hvf) getting attention. Supernova detection now seems to be in the realm of the big survey teams now, but amateurs can make valuable contributions with follow-up observations of the brightness and type confirmation via spectra. Guy Hurst will have a note coming out in the JBAA about the results of observations of SN 2020ue – here is its light cuvre:
As we head towards the summer solstice the dark of the night is getting ever shorter and I know many will be hanging up their observing coats until the darker nights of August, and use the summer months to look at chores like re-silvering of mirrors and observatory maintenance.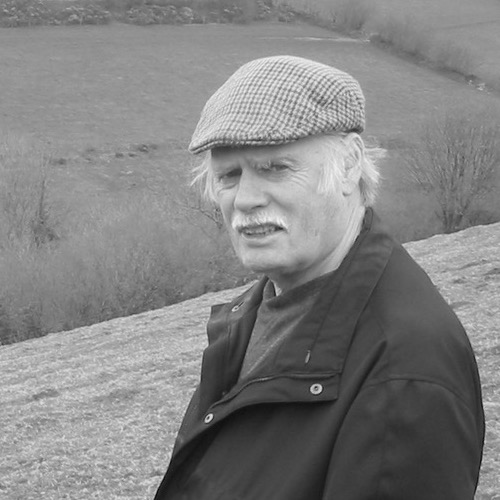 I was very saddened to hear of the passing of a stalwart of the section, Bob Garner. Though Bob has not been well for a year or two, he was still active. Stewart Moore and I compared notes, and Bob had submitted 363 images between 2005 and 2017. And many (most) of these will have been of unsual and rarely observed objects. He will be missed. (Photo by Martin Lewis)
Some recent images
There have been some splendid images submitted recently both direct and onto members pages. Here are a few…
Leo Triplet by Neil webster
M59 and M60 David Davies
M101 by Iain Cartwright
Dale Holt NGC4725

Paul Brierly NGC4565 the "Needle Galaxy"
Clear, dark skies,
Callum
The British Astronomical Association supports amateur astronomers around the UK and the rest of the world. Find out more about the BAA or join us.