2021 August 31
E&T News Issue 3 out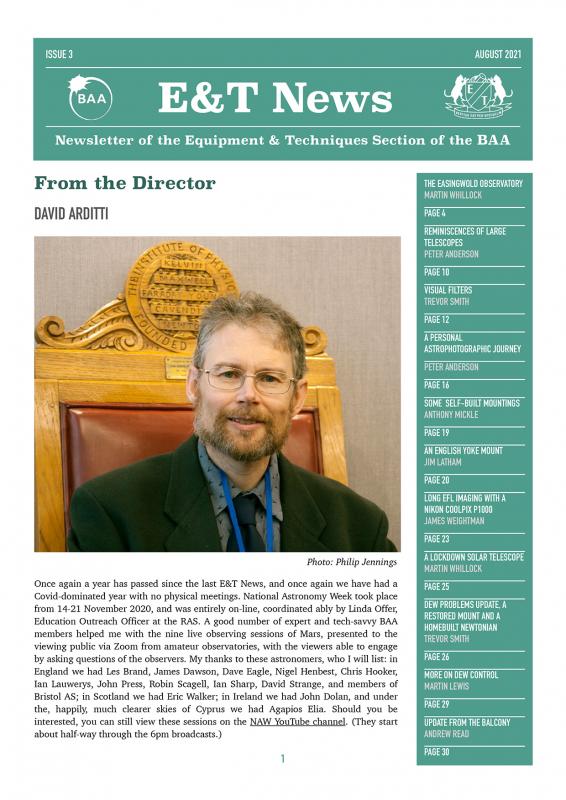 A new edition of E&T News, the newsletter of the Equipment & Techniques Section, has been published.
It's packed-full of articles and pictures on telescopes, mounts, observatories, cameras and sundry equipment to delight the discerning practical amateur astronomer.
Logged-in members may download their copy here.
To be put on the E&T Section mailing list, please contact the Director.
The British Astronomical Association supports amateur astronomers around the UK and the rest of the world. Find out more about the BAA or join us.