2017 July 12
Juno's closeups of the Great Red Spot and other storms
NASA's Juno orbiter has successfully returned data from its flight over Jupiter's Great Red Spot (GRS) at Perijove-7 on July 11, and the JunoCam team have posted the first versions of the images. In addition to the splendid closeups of the GRS, the images also captured two other notable anticyclonic ovals, just as we had anticipated, and other interesting features in the North Equatorial Belt. Amateur ground-based images taken shortly before and after the flyby, by Clyde Foster and Fabio Carvalho, provide essential context. Preliminary annotated versions of the images have been posted on the BAA Jupiter Section web pages at:
https://www.britastro.org/node/10696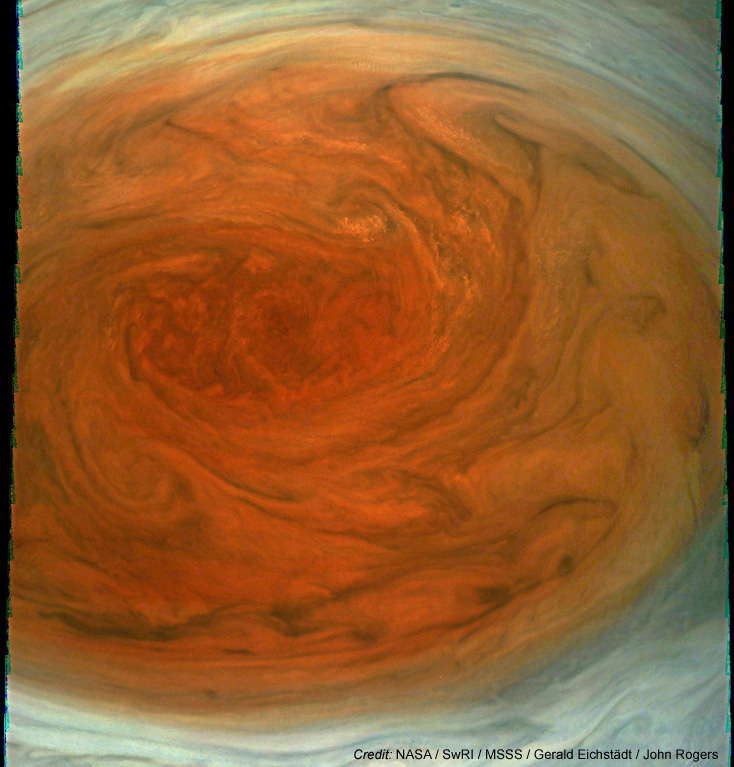 The British Astronomical Association supports amateur astronomers around the UK and the rest of the world. Find out more about the BAA or join us.