2016 August 28
Juno's first perijove is successful: here is the first picture
NASA reports that the first operational perijove was successful and lots of data are being returned. The press release is here:
https://www.missionjuno.swri.edu/news/juno-completes-jupiter-flyby
They have released the first image from today on the Juno web site. Here it is with features of interest marked (and slight contrast enhancement). This was taken by JunoCam from more than 100 times the distance at closest approach. So the close-up images should be wonderful, when they are produced over the coming days and weeks.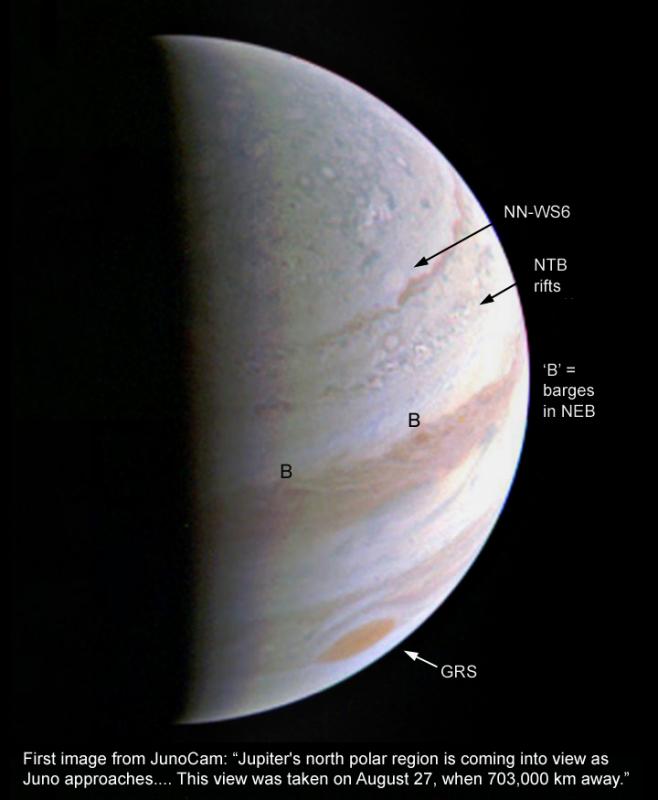 The British Astronomical Association supports amateur astronomers around the UK and the rest of the world. Find out more about the BAA or join us.