2016 September 15
Juno's first perijove: NASA press release
NASA's Juno spacecraft has sent back the first-ever images of Jupiter's north pole, taken during the spacecraft's first flyby of the planet with its instruments switched on. The images show storm systems and weather activity unlike anything previously seen on any of our solar system's gas-giant planets. Press release at:
http://www.jpl.nasa.gov/news/news.php?feature=6613&utm_source=iContact&utm_medium=email&utm_campaign=NASAJPL&utm_content=juno20160902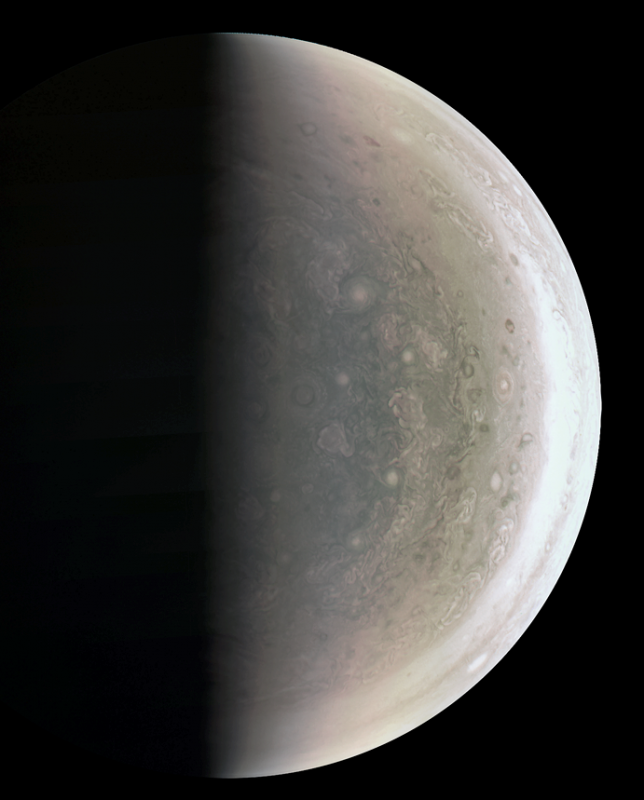 The British Astronomical Association supports amateur astronomers around the UK and the rest of the world. Find out more about the BAA or join us.