2018 February 27
Michael Hendrie
Mike Hendrie, Director of the Comet Section from 1977 to 1987 died on Februrary 25 at the age of 87. Mike was an excellent observer and a very well respected Director . He also made some excellent H-alpha observations of the Sun which he sent to me when I was Solar editor of TA. I visited him a few times at his observatory near Colchester.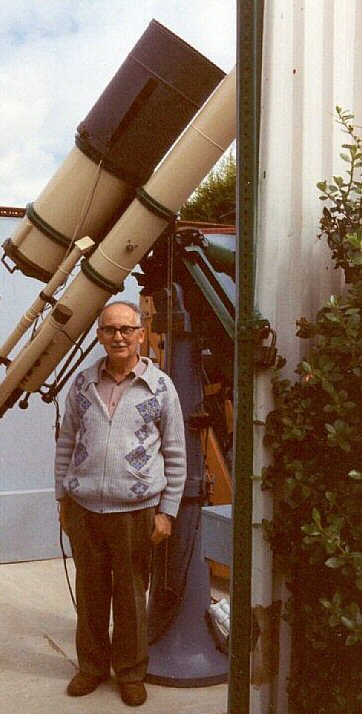 Mike was responsible for several innovations in the section, including the publication of a newsletter, Istimirant Stella, which he edited with Andy Stephens and Stan Milbourn. His period of Director included the return of 1P/Halley and he edited the BAA's Halley memoir. Mike made many observations and his last recorded visual observation was of C/2006 P1 (McNaught) in January 2007.
Mike was awarded the Association's Goodacre medal in 1990.
Michael leaves a widow, Pat, who is now 90. A full obituary will appear in the Newsletter and Journal in due course.
Nick James.
The British Astronomical Association supports amateur astronomers around the UK and the rest of the world. Find out more about the BAA or join us.