2016 April 18
Two important comet meetings in London
Rosetta's encounter with 67P is leading to a revolution in our understanding of comets. Members may be interested in a couple of meetings coming up in London this summer which plan to discuss the results so far and the future direction of cometary science. Each meeting lasts two days and the will run back-to-back over the four days June 14-17.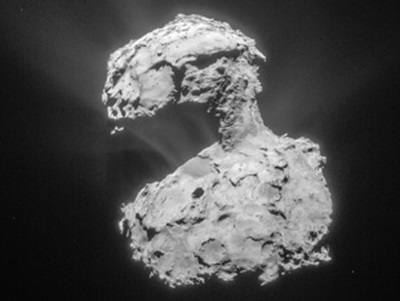 The first meeting will be at the Royal Society on Tuesday/Wednesday, June 14/15. This will comprise a series of major review talks from members of the Rosetta science teams and other experts in the field describing the results of Rosetta and the current status of cometary science. It is free to attend, but registration is essential. There is a poster session planned for this meeting. Details are here. The poster abstract deadline is April 29.
The second meeting will be at Birkbeck, University of London, in Bloomsbury on June 16/17. Registration for this event is £30 for one day or £50 for both days. The organisers welcome submissions for talks or posters from dedicated amateurs for this event. More details are here. The abstract deadline for this meeting is April 30.
The British Astronomical Association supports amateur astronomers around the UK and the rest of the world. Find out more about the BAA or join us.