Grant Privett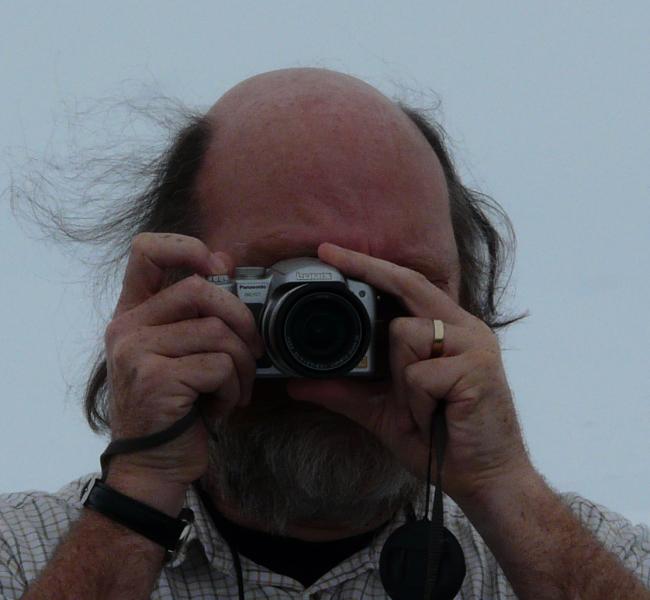 2020 Jul 31
00:57 UTC
A warm night, a pretty (if intrusive) moon, owls in the distance and a comet that might yet be naked eye were it not for the gibbous moon roughly 90 degrees away. I sat in a deck chair, set up the camera and just kept pressing the trigger. Had intended to do 30 but I knew the contrast would be poor so ended up doing 100 frames. It was worth it really.
2020 Jul 28
00:06 UTC
C2020 F3 NEOWISE is now severely on the fade. The dust tail still impresses but the ion tail, while still long, is now very narrow. The coma was bright green - not obvious with the frame attached as it is scaled to show the tails.
The rain had cleaned the air so the stars were bright, but the moon interfered. It was great to stand outside on a warmish evening and image a comet accompanied by Neil Young, Geddy Lee and Shirley Manson on the headphones.
2020 Jul 23
09:44 UTC
After several nights of stacking lots of images and getting some very nice results, I thought it would be nice to see the comet in the context of its surroundings. So I took some images from my "observatory" (in truth, a piece of concrete in the back garden).
I could see there were lots of clouds and cirrus accumulating in the distance and so rushed to get something before they arrived. I bumped the ISO to 6400 but used 5s again (only slight star trailing at this declination) as I only had about 10minutes before the cloud arrived.
Anyway, the ion tail is still wonderful. The dust tail seems more diffuse.
2020 Jul 22
10:26 UTC
Managed another night out on the cricket field. Listened to the sound of owls, foxes and teenagers calling to each other.
Not a perfect night, but the Milky Way down all the way to Sagittarius and there was just a little passing thin cloud illuminated by the baleful glow of Warminster in the distance.
Could have done without the house with the security lights that ruined photos 300m away, but hey! People have the right to be dumb (which fortunately plays to their strengths).
2020 Jul 21
01:28 UTC
After last night going to Knowlton Church to photograph NEOWISE and encountering about 20 car loads of photographers I thought I would try Broad Chalke cricket field again. Comet was still obvious. Its core and tail visible by direct sight with the tail now perhaps 6 degrees long to the naked eye. Its worth going out to gawp, so while I did that I used the camera too.
2020 Jul 18
01:38 UTC
I'm not sure how the astronomers of California cope. Have been out imaging a lot recently and I'm knackered.
Tonight was Friday of course and so even in lockdown I could hear people in the distance arguing and stumbling home from the pub - I rather hoped they wouldnt spot the figure on the cricket pitch taking pics.
As to the comet. The ion tail is still strong and long. The dust cloud bright - at least from rural Wiltshire where the Milky Way is also obvious. Its big too. Only just fitting in the field of view. Tried 4s exposures again tonight. If it gets dimmer I will try 5s.
2020 Jul 17
02:44 UTC
Unexpected midnight session at Broad Chalke sports centre. A nice tarmaced area made life easier. The cloud mostly kept away but a few bits appeared top and bottom (Salisbury was under cloud) which gave a bit of an orange tinge.
Even a single image showed the ion trail.
2020 Jul 13
11:07 UTC
This comet just keeps getting better. Way past Halley now and Hyakutake (for me - then in cloudy Shropshire).
This image taken with Canon M3, 50mm, F1.8 lens, plus tripod. Stacked 10x 2s frames.
The ion tail is much clearer than before and the whole thing bigger I thought.
2020 Jul 12
14:32 UTC
Tried C/2020 F3 NEOWISE again last night. Complete mess....
Took lots of pics at 300mm with the Canon 1100D on a tripod, but the focus shifted so ended up with just 20x 100mm focal length jpgs to play with. Its not enough with an f5.6 lens!
So lessons learned:
1, don't lose your glasses and waste an hour scouring the field
2, if the comet is moving left to right, use the camera in portrait mode (to reduces stripes)
3, always turn on CR2 creation - SD memory is cheap!
4, gaffer tape the zoom lens at a given setting
5, I mean, really, don't lose your glasses.
Perhaps it will be clear tonight.
2020 Jul 11
21:41 UTC
After getting up for C2020 F3 NEOWISE on about 6 mornings, I finally got to see it this evening. It really is circumpolar - well from Cranborne Chase anyway.
A very obliging comet, that photographs really well. Obvious to the naked eye and clearly extending upward and to the right. Its not Hale-Bopp, but its very welcome.
2020 Jun 23
00:12 UTC
Hadn't intended to do any observing last night but a message from Sandra Brantingham late in the evening mentioning an ongoing display visible from London got me looking.
I couldnt see anything down to about 6 degrees altitude earlier in the evening, but by about 2:30am I decided to nip out into the garden for a better view and found the display way down below Capella, but quite bright with some fine detail and a well defined edges that spread from NW across to a bit north of NE. The east end was patchier and lower down. Was hidden by trees until then.
Come 03:00 and it was growing in brightness and stretching further across the sky and toward the zenith. Certainly managed 30 degrees by 03:30 when there was some nice structure. Finally faded out about 03:50 when I went to bed.
Really couldnt face getting all the gear on for yomping across the fields with a tripod, so instead grabbed some frames from the backgarden in my dressing gown. Happily, the mossies didnt find me.
2020 Jun 6
04:15 UTC
Noctilucent lights this morning. I was going up to bed at 3am and glanced out the window thinking I was seeing a moonlit cloud and realised it was NLCs. So got dressed again, grabbed camera and went out. The display was extensive along the northern horizon and as the sky got lighter spread almost to south eastern horizon. By 3:45 it was certainly stretching overhead. And was very bright. I only stopped taking pictures when the camera battery died - won't make that mistake again.
A lovely display. They may have seen it in France too.
2020 Apr 6
19:50 UTC
The Venus / Pleiades image was just a 10 minute single shot effort. I tried various combinations in the following 20 frames (different trees/ISO/zoom etc) but the first shot worked best.
Comparing it with shots I took with a Lumix compact zoom in 2012 the results are similar, but then I used a driven mount and stacked a number of 10s frames - plus the Lumix only went up to 400ISO. So it really is getting easier to take passable photos. I should have got the mount out for this, but it needs its upgrade and I enjoyed the simplicity.
Pages
Copyright of all images and other observations submitted to the BAA remains with the owner of the work. Reproduction of the work by third-parties is expressly forbidden without the consent of the copyright holder. For more information, please
ask a question in the Website Help section of our Forum
.