2022 June 22
Booking for the Summer meeting extended until Friday
Bookings will close at 23:30 on Friday 24th for our Summer meeting, taking place this Saturday 25th June at the University of Nottingham on the topics of Cosmology, Galaxies & Exo-planets. Free car parking is available on campus from 8am to 6pm.
Book via Eventbrite at https://baa-nottingham-2022.eventbrite.co.uk. £16 for adult non-members and £12 for members of the BAA via the 25% discount code.
To get the 25% member discount you will need the promotional code, which you can find by navigating to the link https://britastro.org/document/membership-benefit-codes-for-2022 when you are logged in to the BAA website or by looking at the meetings list at the back of the latest Journal. On the Eventbrite site, after you press the tickets button there is an "enter promo code" link in the top left when you enter the promotional code.
Full details of the meeting can also be viewed at https://britastro.org/event/one-day-summer-meeting-nottingham.
Galaxy image courtesy of NASA. The pair of spiral galaxies collectively known as Arp 303 imaged by the Hubble Space Telescope.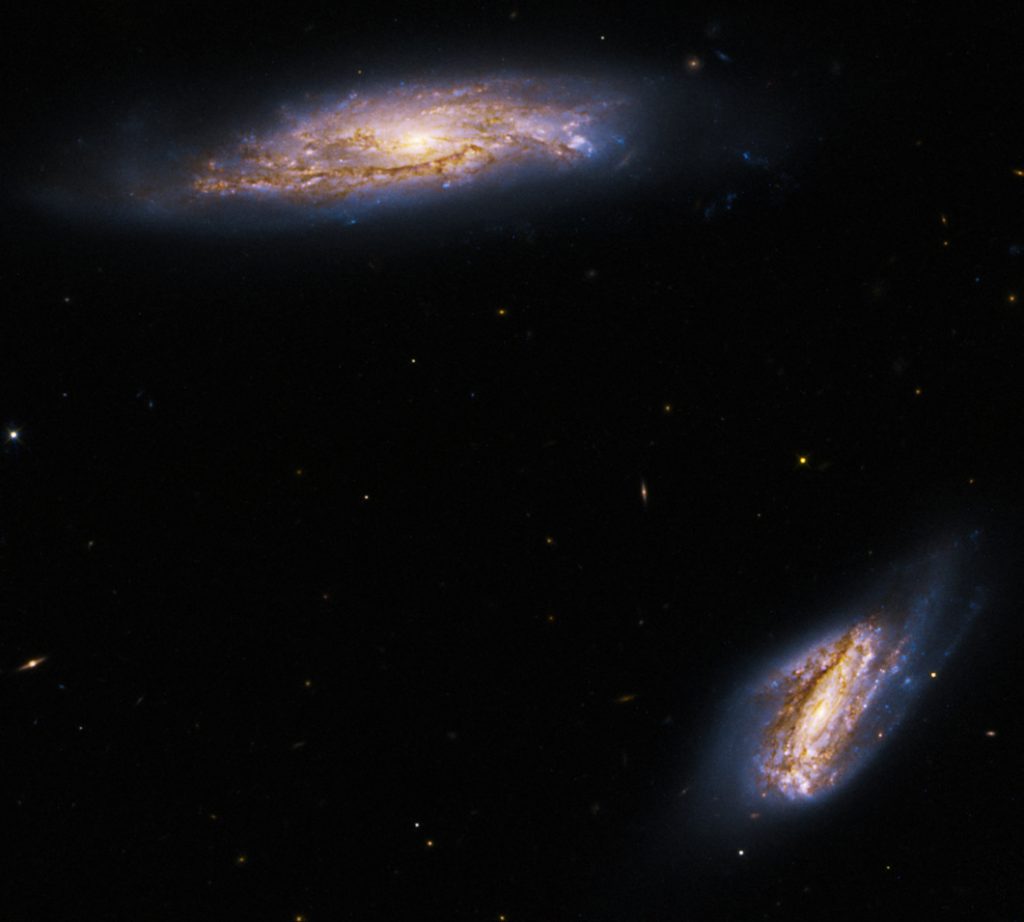 The British Astronomical Association supports amateur astronomers around the UK and the rest of the world. Find out more about the BAA or join us.