BAA Weekend Meeting, Chester
Friday 8th Sep 201717:00 - Sunday 10th Sep 201713:00
Stars: Life and death of the Universe
The Chester Astronomical Society are our hosts for this weekend
*** Closing date for this meeting is 21st August – please book early to avoid disappointment ***
Friday Evening (19:00 until 21:30)
Professor Lyndsay Fletcher (Glasgow University) "Living with a Star"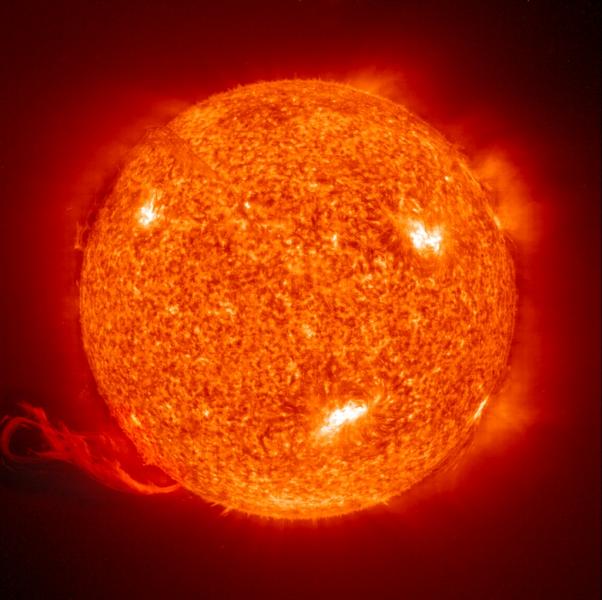 Saturday (10:00 until 18:00)
Professor Paul A Crowther (Sheffield University) "Birth, life and death of massive stars"
Professor Simon Goodwin (Sheffield University) "The formation of stars and planets"
Dr Jacco van Loon (Keele University) "Stellar Ecology"
Professor Bill Chaplin (Birmingham University): "Sounding stars and the search for other worlds in our Galaxy"
Dr Matt Darnley (Liverpool John Moores University) Novae: (Brief) new life after stellar death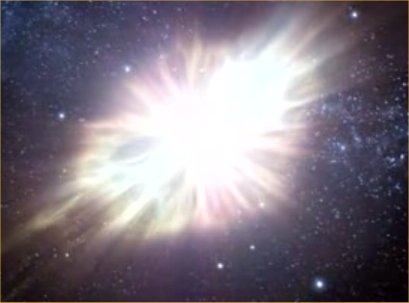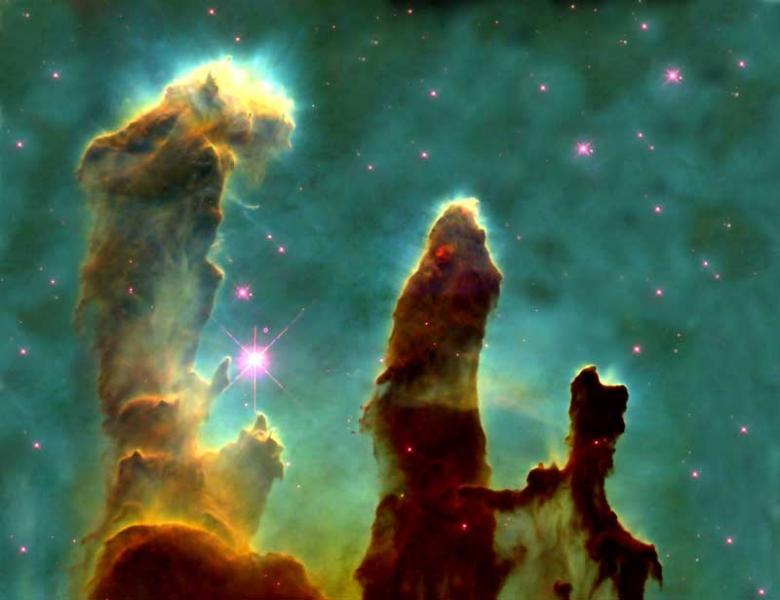 Costs for Friday and Saturday: –
Friday evening refreshments only BAA Members, Host AS, BAA Affiliated Societies & under 16's £1.00 Non-Members £1.50
Refreshments on Saturday excluding lunch BAA Members, Host AS, BAA Affiliated Societies & under 16's £2.50 & Non-Members £3.00
Refreshments on Saturday including a cold buffet lunch BAA Members, Host AS, BAA Affiliated Societies & under 16's £11.00 per person. Non-BAA Members, £15.00 per person,
Sunday Morning (10:00 – 13:00) – This visit is now full. If you have not booked but still hope to go please let the office know as we have a waiting list.
The OpTIC Centre St. Asaph Business Park, Ffordd William Morgan, Saint Asaph LL17 0JD See below for more details about OpTic
Coach pick up will be at 9 am from Chester Station and return by 13:00.
Cost for the tour: –
BAA Members, Host AS, BAA Affiliated Societies & under 16's £2.00 & Non-Members £2.50 which includes refreshments. We have also organised a coach to take us from Chester to St Asaph and return the cost for this is £12.00 per person. We will leave from Chester station at 09:00 and Kings School at 09:10. We will leave St Asaph at 12:00
When we arrive at OpTIC we will be given a short introduction by Prof Paul Rees. We will then be split into 2 or 3 groups to tour the factory. As capacity is restricted they can only take one group at the time so whilst you are waiting for your tour you can circulate and have tea or coffee which will be available. When everyone has been on the tour we will gather for a further 15 -20 minute question and answer session before boarding the coach at 12:00 to return to Chester Station via Kings School.
~~~~~~~~~~~~~~~~~~~~~~~~~~~~~~~~~~~~~~~~~~~~~~~~~~~~~~~~~~~~~~~~~~~~~~~~~~~~~~~~~~~~~~~~~~~~~~~~~~~~~~~~~~~~~~
Information about OpTIC
The OpTIC Technology Centre is part of the UK Space Agency incubator network and is located at St Asaph. It provides a full design and build service for advanced optics to Industry and the scientific community as well as to other academic institutions.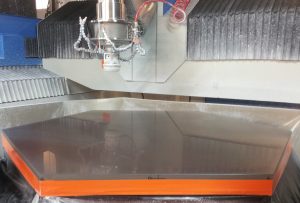 Although we will only be seeing the area involved in Space Science, they also specialise in producing unique or prototype optical hardware or low volume production required in particular by the aerospace and defence, medical and astronomy markets. We shall visit Glyndŵr Innovations whose activities encompass:
– Optical and Opto-mechanical design.
– Production and designs for the mounting of optics from small consumer optics to large mirrors several metres in diameter. Design of light-weighted optics for airborne and space applications.
-Mirror manufacturing capability to produce a range of surfaces including convex, concave, flat, spherical, aspheric or freeform.
Using a new process that overcomes some of the disadvantages of traditional polishing methods, they have newly developed technology for CNC polishing techniques and in-situ measurement. This enables them to produce symmetrical, aspheric or freeform optics required in high specification projects. The result is a high level of process flexibility, shorter production times and improved quality.
Typical Applications for the mirrors that they produce are:
High resolution camera systems for unmanned space flights
Large mirrors/lenses for terrestrial astronomy telescopes
Satellite or terrestrial telescope optics
Test Optics
~~~~~~~~~~~~~~~~~~~~~~~~~~~~~~~~~~~~~~~~~~~~~~~~~~~~~~~~~~~~~~~~~~~~~~~~~~~~~~~~~~~~~~~~~~~~~~~~~~~~~~~~~~~~~~
Booking and prices
To cover the cost of providing refreshments throughout the meeting, we regret the need to charge for attendance. This is on a per session basis, with a discounted price available to:
BAA members.
Members of Chester Astronomical Society.
Members of BAA-affiliated local societies
Young people, aged under 16.
We are expecting considerable demand for this meeting, and so it is essential that you book in advance. The charges will be as follows:
| | | |
| --- | --- | --- |
| | Members | Non-Member |
| Attendance Friday Evening (including refreshments) | £1.00 | £1.50 |
| Attendance Saturday (including refreshments & lunch) | £11.00 | £15.00 |
| Attendance Saturday – registration and afternoon refreshments only (excluding Lunch) | £2.50 | £3.00 |
| Visit to OpTIC including refreshments | £2.00 | £2.50 |
| Return Coach to The OpTIC Centre – From / to Chester Station | £12.00 | £12.00 |
Accommodation:
There too many Hotels, Guest Houses and B&B's for us to list. If you are planning to come we recommend you book as soon as possible to ensure you get a room as Chester has other events taking place.
Eating:
The venue is some distance from the main area of Chester so there are no eating places close by. In the center of Chester there are lots of eating places which will suit most people pocket and variety.
Transport:
For those coming by train the number 1 buses link Chester Railway Station with both King's School and the Holiday Inn Hotel. They run every 12 minutes between 06:00 AM and 6:00 PM and every half hour after 6:00 PM up to 11:20 PM on both Friday and Saturday, and every half hour on Sunday between 08:30 AM and 11:20 PM, there are many stops in between.
Taxis – there are a number of taxi firms.
There is plenty of parking at the venue if you are coming by car.
Alternative Sunday activities:
If you do not wish to go to OpTic you might wish to spend some time visiting the historic city of Chester. It is worth taking a stroll on the city wall to get a view of the many streets in the center or visit some of the museums. You might like to take a boat trip or a city bus tour to see more of Chester.
Extra Activities:
A visit to St Peter's Church to see a demo of the 'Foucault Pendulum'.
Andrew Bate, chairman of the Chester Astronomical Society has kindly agreed to set up a demo of the Foucault Pendulum on Friday afternoon and possibly on Sunday afternoon for anyone who is interested. Please contact Andrew directly if you are interested in this: telephone on 01244 335254 or by e-mail on bate.waverton@gmail.com
St. Peter's 'Foucault Pendulum'
Experiments with this pendulum are being carried out by members of The Chester Astronomical Society. This is the follow up to a run of similar experiments that were carried out here between 2009 and 2012, these had left more questions requiring answers.
The text below is taken from Wikipedia
The first public exhibition of a Foucault pendulum took place in February 1851 at the Meridian of the Paris Observatory. A few weeks later Foucault made his most famous pendulum when he suspended a 28 kg brass-coated lead bob with a 67 meter long wire from the dome of the Panthéon, Paris. The plane of the pendulum's swing rotated clockwise 11° per hour, making a full circle in 32.7 hours. The original bob used in 1851 at the Panthéon was moved in 1855 to the Conservatoire des Arts et Métiers in Paris. A second temporary installation was made for the 50th anniversary in 1902.
During museum reconstruction in the 1990s, the original pendulum was temporarily displayed at the Panthéon (1995), but was later returned to the Musée des Arts et Métiers before it reopened in 2000. On April 6, 2010, the cable suspending the bob in the Musée des Arts et Métiers snapped, causing irreparable damage to the pendulum and to the marble flooring of the museum. An exact copy of the original pendulum had been swinging permanently since 1995 under the dome of the Panthéon, Paris until 2014 when it was taken down during repair work to the building. Current monument staff estimate the pendulum will be re-installed in 2017.
Andrew has had a paper printed in the BAA Journal [2014 August Vol.124 No.4 you can download a copy of his paper here JBAA 124-4 Bate.pdf ].
Hazel Collett
Meetings Secretary
Venue
The King's School, Vanbrugh Theatre, Wrexham Road Chester CH4 7QL
Booking Information
Booking for this meeting has now closed though it may be possible to book a place by emailing the BAA Meetings Secretary at baameetings@gmail.com (Chester Booking Form.pdf).