John Coffin
Participant
Hi Andrew, I've processed the calibration image as is if were a star, of course I had to use the same image to calibrate it. The result was odd, but the neon 6965 line was incorrectly calibrated.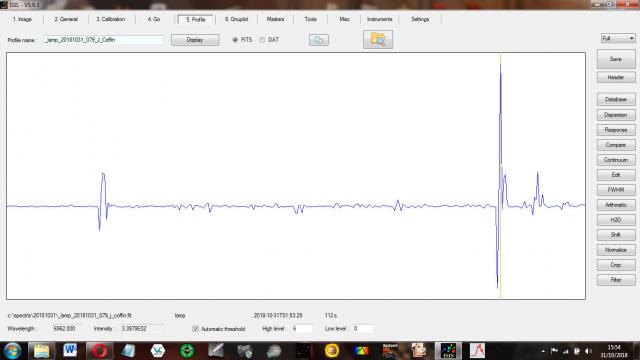 The lines are broad and fuzzy in this area, so perhaps I need to focus it better there?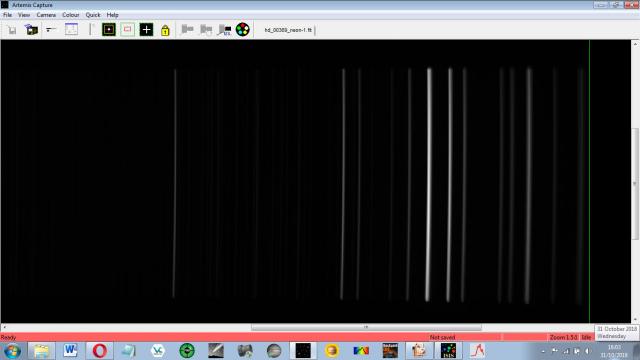 I understand that if I do this I will lose definition at the blue end of the spectrum. Thank you for your thoughts on this issue. I am very grateful for everyone's input into this.
I've attached the files of these images.
Regards, John