Peter Carson
Participant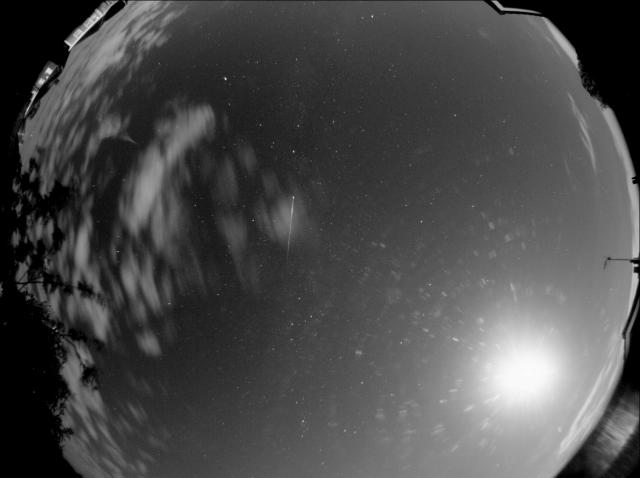 I led a party of 13 observers from my local atsronomy club (Castle Point Astronomy Club) to a dark site on the east Essex marshes near Dengie. I was mainly clear when we arrived, but as it went dark and the stars began to show so did the clouds.
We gave up at about 11.00hrs BST as it didn't look like things were going to improve.
However back at home in Southend I had my all sky camera going and later in the night a few holes in the cloud appeared and I caught two decent Perseids. One at 01.38UT, the same one as Nick recorded from Chelmsford and another 6 minutes earlier at 01.32UT. The hole in the cloud was short lived and the rest of the night was clouded out.
Images attached.