Bill Ward
Participant
Your wish is my command… 😉
First is across the third "chop" back from the terminal flare.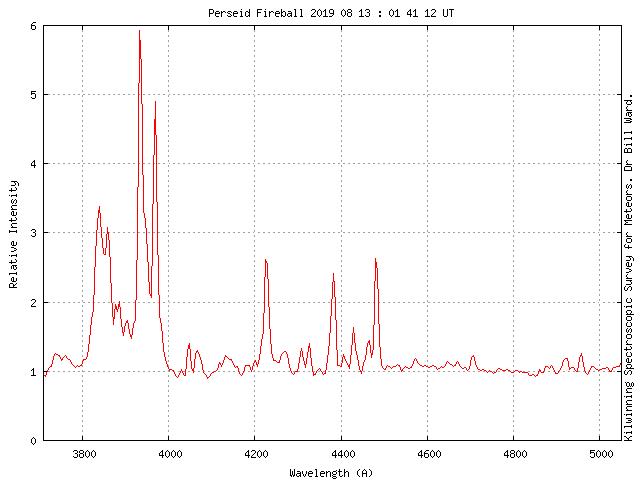 Second is across the terminal flare. Ca+ saturated but lot's of metal lines light up. At least 35 lines (maybe a couple more) including the usual Mg, Ca and Fe but also Cr and Mn as well as possibly Ni.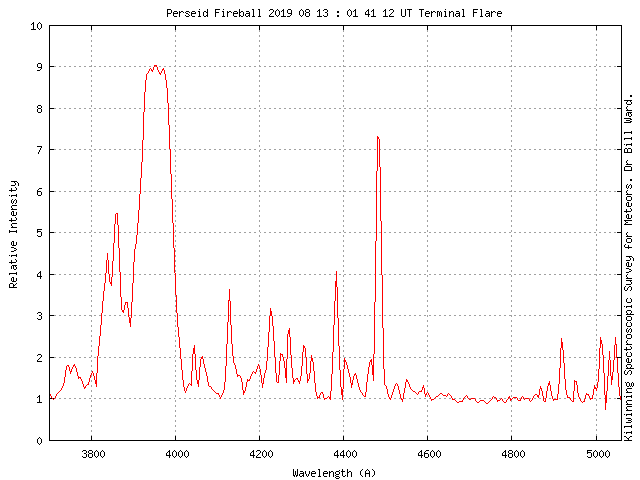 Despite it's low efficiency, due to it's embossed profile, I'm really surprised (and pleased) with the performance of the plastic film. I'm becoming convinced that it does have slightly better properties in the UV/Blue compared to the expensive glass gratings.The results are evidence enough I think…
R is around 1000, not bad for such a basic transmission set up.
Going to leave a couple of glass ones on but change the rest to plastic and see how it goes over the next season.
The weather gods certainly gave me a break last night but I think we're in for more heavy showers tonight….
Cheers,
Bill.