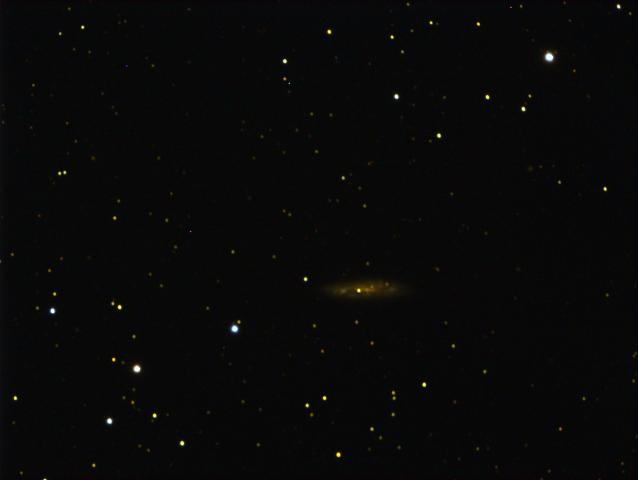 Hello 
My first posting here and dont quite know what to do.
I have just been looking at M108 and I have convinced myself that a supernova is present.
Seems a bit unbelievable so is anyone any to check the attached image and/or have a look and confirm.?
I have a FIT file and taking some better exposures as we speak.
Dont shoot me down if this an error - but I cannot see an easy way to find out about reports and none of the images I have taken before have this pronounced bright point (normally seems far less bright) 
Thanks
Adam Rawlinson