Meteor Section Overview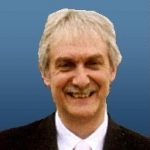 Collection of visual, telescopic, photographic, video and radio observations of meteor activity on a routine basis, at all times of the year and not only when major shower activity is expected. The data add to a long-term archive of information covering activity, allowing long-term trends to be studied. Photographic and video observations yield valuable positional and orbital data. The Section also collects fireball reports for the British Fireball Survey (originally a joint exercise with the now defunct Artificial Satellite Section).
The British Astronomical Association supports amateur astronomers around the UK and the rest of the world. Find out more about the BAA or join us.