Beautiful drawings of the gas giants by Paul Abel introduce this issue, while David Arditti gives us a guide to imaging Jupiter, and Giancarlo Favero proposes revised dates for lunar drawings by Galileo.
Read more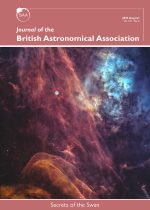 World-class imager Mazin Younis tells the story of the remote observatory in Morocco that he controls from his home in Manchester. Also: two intriguing variable stars in the Northern Crown, AI denoising techniques, and a curious timepiece.
Read more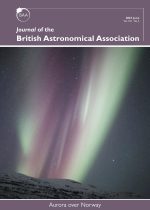 An interview with Dr Jenny Shipway, a visit to the new visitor centre at Jodrell Bank, advice on observing the stars that we can see move over time, and an assessment of the magnitude parameters of comets observed by the BAA.
Read more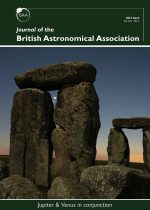 The life of 'Human Search Engine' Cicely M. Botley, exploring the mineralogy of the Moon, a comparison of standard and ED refractors and a report on signs of fresh volcanism on Venus – plus much more!
Read more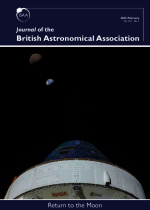 A mystery in the clouds of Venus, the final part of our introduction to spectroscopy, and Patrick Moore's appearances in the Journal over the years. Plus, the answers to the fiendish BAA Christmas Quiz!
Read more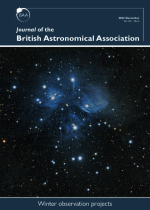 Winter projects for both beginners and more experienced observers abound in this issue. Plus, the life of the Revd George Fisher, an update from the Jupiter Section, and the fiendish BAA Christmas Quiz.
Read more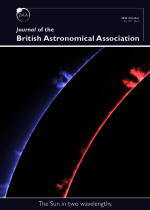 How to observe meteors using the UK's new radio beacon and a guide to the BAA's latest exoplanet project, plus news of a curious supernova and a tour of some little-known jewels of the autumn sky.
Read more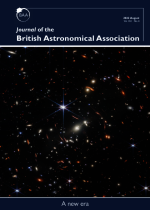 Tips on observing Uranus as the ice giant nears opposition, an introduction to spectroscopy, insights into a remarkable double-star system and BAA observations of six bright northerly novae.
Read more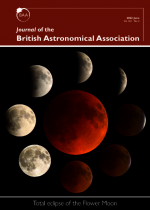 Remembering an extraordinary couple who were instrumental to the BAA's founding, a guide to observing banded lunar craters, and a special interview with Alan W. Heath, who shares highlights from his influential observing career.
Read more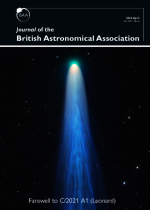 The beautiful comet gracing our cover, C/2021 A1, is the subject of a special report by the Comet Section Director. Also in this issue: cataloguing historical aurora sightings, amateur investigations of lunar geology, and news from across the astronomical community.
Read more