Tips on observing Uranus as the ice giant nears opposition, an introduction to spectroscopy, insights into a remarkable double-star system and BAA observations of six bright northerly novae.
Read more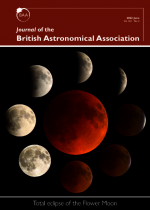 Remembering an extraordinary couple who were instrumental to the BAA's founding, a guide to observing banded lunar craters, and a special interview with Alan W. Heath, who shares highlights from his influential observing career.
Read more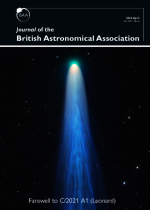 The beautiful comet gracing our cover, C/2021 A1, is the subject of a special report by the Comet Section Director. Also in this issue: cataloguing historical aurora sightings, amateur investigations of lunar geology, and news from across the astronomical community.
Read more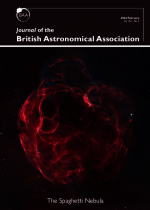 Extraordinary full-colour images of Jupiter taken in 1949. Plus, an amateur double-star discovery and answers to Marie-Louise Archer's fiendish Christmas Quiz
Read more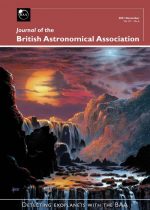 The ghost mountains of Venus feature in the final paper by the late Richard Baum, alongside the 2021 BAA Christmas Quiz, and how to get involved in observing exoplanets
Read more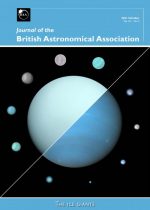 This icy issue explores astronomy from Antarctica and how to observe the ice giants, Uranus and Neptune, this autumn. Plus, the annual Report of Council
Read more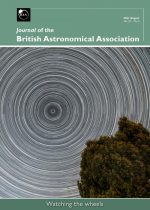 From a curious pair of novae and a planet that never was, to upheaval on Jupiter and rediscovering the joy in observing
Read more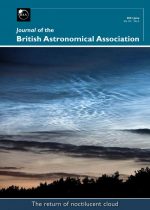 A bumper issue featuring the first powered flight on Mars, the inside story of the Winchcombe meteorite recovery and open clusters for the summer months
Read more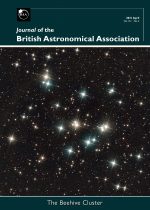 The colourful life of optics pioneer David Sinden, how to image the early Universe without a telescope, and much more
Read more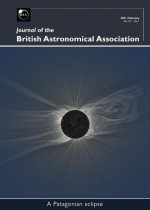 With articles ranging from a Patagonian eclipse adventure to advice on dealing with dew, this is a bumper issue! Plus, the answers to our fiendish Christmas Quiz
Read more