Gents,
If anyone's interested the "Starlight Live" software from Starlight Xpress renders the Lodestar images really well to the point where even rough thresholding and balance/contrast adjustment reveals the slit.
Starlight Live doesn't guide though, so...
I've used the Lodestar/Starlight for spotting & placement and a QHY+50mm finder/guider with PHD2 for guiding.  There's very little flexure because the guider is rigid (a Celestron) and the spectro is relatively close-coupled.  It worked very well last night to capture a mag 11 star without too much hassle and I think it can be refined.
The attached file was a two second frame.  The star on the slit is mag 9.2.  The region is around RA 05 34 58 and Dec +09 56 27. I believe I can see below mag 13 on this frame.  Longer exposures should produce better results.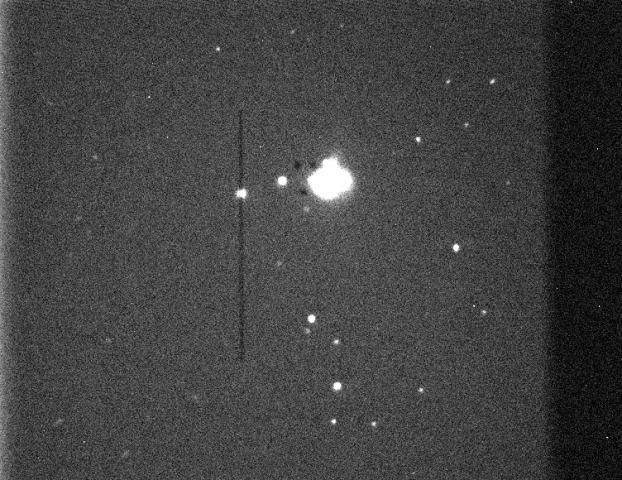 Regards
T