2021 March 31
Deep Sky Update – 2021 March
Cover picture – Ian Hynes – SH2-308 Dolphin Head Nebula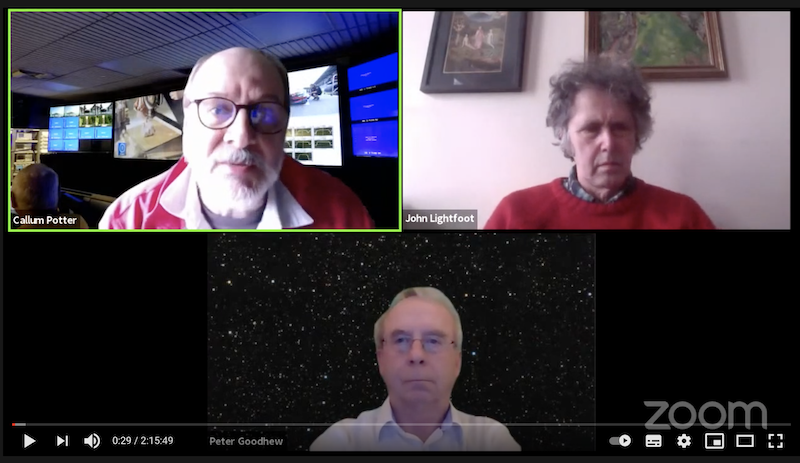 Many thanks to all that attended the section webinar on March 6th. I hope you enjoyed it. If you missed it, or just want to watch again, it is available on the BAA YouTube channel at https://www.youtube.com/watch?v=WLjEnJf8248
Much thanks to Dr. John Lightfoot and Peter Goodhew for their presentations. Dr. Lightfoot had some techncal problem showing an historical movie of observations of Hubble's VN by Carl Lampland at Lowell Observatory between 1916 and 1951 – if you want to watch this film it is available for download from https://www.dropbox.com/sh/7w4no9bj8ob01z8/AABcKTtMNguGbxQk29HirmdBa?dl=0
I posed a couple of questions at the end of the meeting, and had a few replies, but if you would like to feedback please let me know. The questions were:
Any new programme ideas?
Volunteers to coordinate any of the programmes?
Are the monthly email updates useful?
Open up the email list to be able to be posted to by members to allow / promote more discussion?
Challenges or object of the month?
If you have thoughts or ideas let me know!
I am also thinking about next years section meeting – hopefully this can be a proper 'face-to-face' affair. Dates to be towards the end of February or March. Six Nations fixtures have not been announced yet, so watch this space 🙂
Globular Cluster programme
I mentioned that a new Globular Cluster programme was 'in the works', and it is now published on the section website. Many thanks to Paul Leyland who has authored this. The first of the challenges relates to Globular Clusters around our milky way. And this splits into two, for those that are observable from your location, and the grand total number of around 158. The next challenge will be around extra-galactic globulars – those around other galaxies.
You can find the programme at https://britastro.org/node/25752
Europlanet Project
We have been starting to get data from the Beacon Observatory as part of the Europlanet Project. Grant Privett has been posting processed images from this on his Members Album – so do check that out. https://britastro.org/observations/user.php?user=1911
John Lightfoot also got in touch recently to alert that on Hubbles Variable Nebula (NGC 2261) a dark patch had appeared near R Mon, which could indicate some strong activity. Although Monoceros is heading into the western twilight, there could be a couple of weeks of useful observing time.
Observations received
Many thanks to all those that have sent in observations. It was nice to receive a few images of M52 which was nearby to Nova Cas 2021. And a couple of images of newly discovered supernova which were well placed for observation.
It's always hard to pick out a few images to show the range of objects being observed, but here are a few (click on the image for a bigger view):
Iain Cartwirght – NGC2403 in Camelopardalis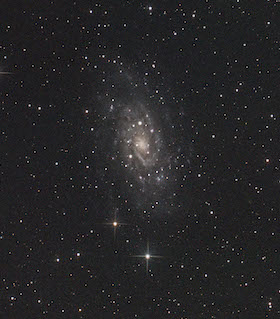 Dale Holt – NGC 3628, The Hamburger (sketch)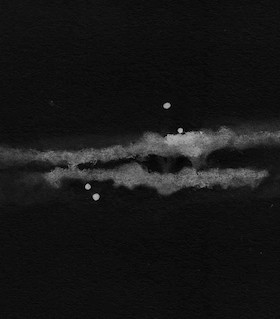 John Hughes – Messier 97
Peter Tickner – Messier 109
Ian Hynes – SH2-308 Dolphin Head Nebula
David Strange – The Box – Hickson 61
Martina McGovern – Markarian's Chain: M84, M86, NGC 4438 etc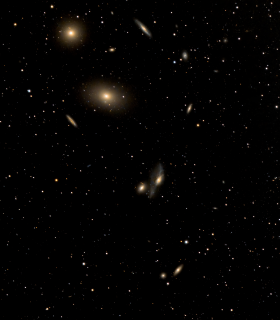 Graham Coates – Abell 1656 – The Coma Cluster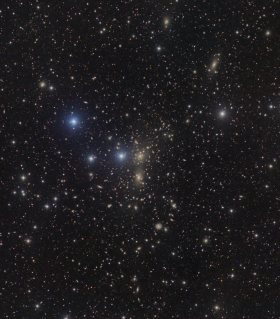 Clear, dark skies,
Callum
The British Astronomical Association supports amateur astronomers around the UK and the rest of the world. Find out more about the BAA or join us.