2022 May 1
Deep Sky Update – 2022 April
Supernova SN 2022hrs in NGC 4647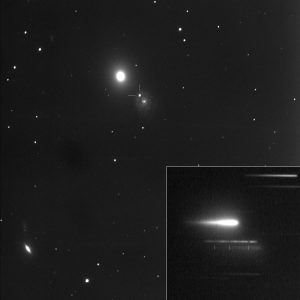 I expect most will be aware of this bright Type Ia supernova that was discovered on 16th April. It now seems to be about magnitude 12.5 and being well separated from the core of its host galaxy fairly easy to observe. NGC 4647 (in Virgo) is a nice spiral galaxy companion to the giant elliptical galaxy M60, the pair comprising Arp 116. A large number of members have uploaded their images to their Members Albums, so well worth checking those out.
Mike Harlow managed to capture a spectrum of the supernova using his objective prism system.
And if you have not had a chance to view this it will be easily available for the rest of May though it will no doubt start to fade before too long .
Introducing Deep Sky Notes
It is a pity that contributions for the PDF Newsletter are few and far between, and perhaps part of the problem is the infrequency of the Newsletter – I am sure it must be frustrating to wait up to a year to see your article appear. So utilising the facilities of the new website, I have started an area for Deep Sky Notes – these are online 'web' articles much like those that would have been found in the Newsletter in past years. To read the full article you would need to be logged onto the website, but you can see the first few paragraphs without. This will mean that we can publish more up to date and timely articles. Also it will be possible to search and find older articles easily, and I may bring forward a few articles which are currently 'buried' in the old PDF Newsletters.
The first of these 'notes' is an article by Richard Sargent on the variable nebulosity associated with V347 Aur. I hope you will find it of interest – I certainly did.
If you have an article that you would like to share with the membership or would like to write one, then please just get in touch with me.
Object of Interest Gallery page
I have also started a gallery page to show the submissions from Members Albums of objects taken as part of the Object of Interest campaigns. All you need to do is submit your observation to your Album and I will pick those up in my usual review of submissions and add to a 'collection' to make them appear in this gallery page. I will be very happy to receive images by email and visual observation reports too, and I will add these to the page as well.
April Object of Interest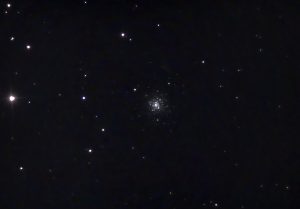 Aprils' Object of Interest was the Globular Cluster NGC 4147. Thanks to all who had a go at this one – nice observations using EV Scopes from Alan Thomas and new member Mark Fairfax, as well as Martin Cook, Ricahrd Sargent and David Davies. And it was nice to get an image from Fred Stevenson who has not been observing for a few years. Jim Latham made visual observations and notes " It's an easy object with the 14″ – at x53 it was small, bright fuzzball, but stood magnification well, and was very clear at x340 and x457".
You can view all the images using the OoI Gallery page.
May Object of Interest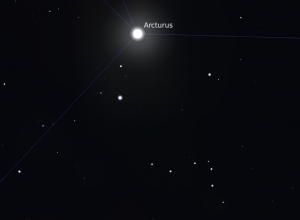 For May, a departure from some of the more tricky targets, to a 'wide-field' one – the asterism known as Napoleon's Hat and listed as Picot 1. It was 'discovered' by french amateur astronomer Fulbert Picot, and reported around the year 2000. It is easy to find being just to the south of Arcturus, and is a series of 9th magnitude (or so) stars spanning about 20 arc-minutes. So should be good for binocular observing, or for any imaging with a telephoto lens and scream, or a scope and camera that can cover about 1 degree.
The centre star location of the asterism is at RA. 14h 14m 39s Dec. 18d 36m 22s, in Bootes.
I will be very interested to see how people get on with this one! Please upload to your Members Album or email me directly.
And Finally
Many thanks to everyone that has been sending images. As we head towards the summer solstice for many that will mean just a few more weeks with properly dark skies, though these dark hours will be getting shorter. So i'll be pleased to hear about any observations you manage to make.
Clear, dark skies,
Callum
This months cover image: The Whale Galaxy (NGC4631), by Jonathon Elliott
Equipment: Celestron Edge8, ZWOAsi6200MC Exposure: 50x180second exposures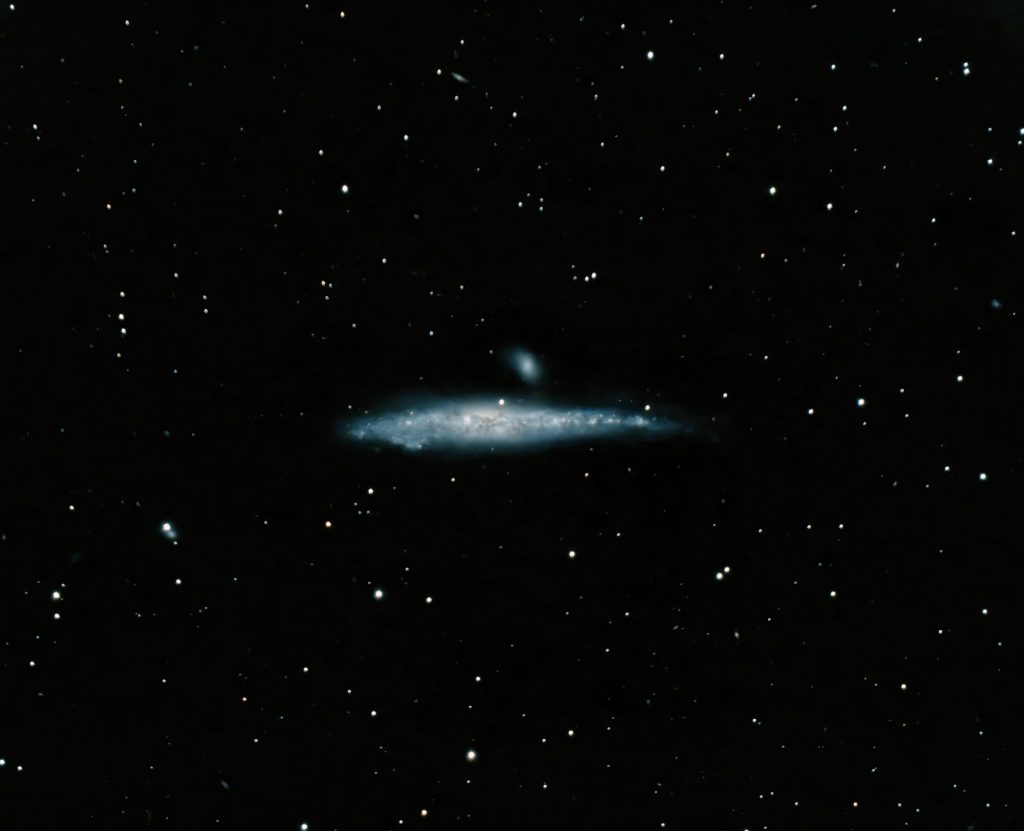 The British Astronomical Association supports amateur astronomers around the UK and the rest of the world. Find out more about the BAA or join us.