2018 July 11
Lunar Eclipse 2018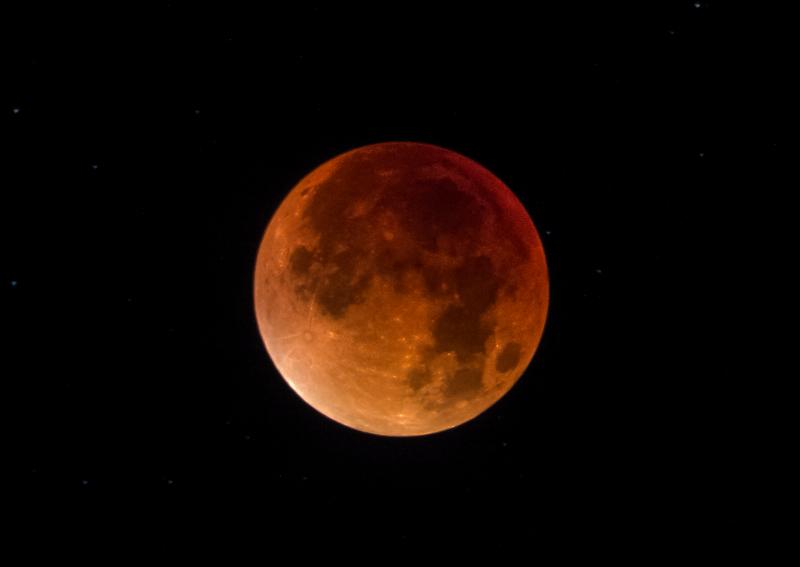 A total eclipse of the Moon will occur on July 27. Weather permitting, this will be the most central lunar eclipse since June 15 2011.
Circumstances
This eclipse will be visible from India, Africa and Europe but not from north America.
However, only the latter part of the eclipse will be visible from the UK as the Moon will rise above the horizon in full eclipse.
This is a fairly central eclipse insofar as it will have a gamma value of 0.11 (where a value nearest 0 is most central, and that values can range between -1 and +1 is the limit of the earths umbral shadow) – typically more central eclipses are a deeper red hue at greatest eclipse.
Here are the Gamma (G) values for previous lunar eclipses:
2011-06-15 G:0.0899
2011-12-10 G:-0.3883
2014-04-15 G:-0.3017
2014-10-08 G:0.3827
2015-04-15 G:0.4460
2015-09-28 G:-0.3296
2018-01-31 G:-0.3014
2018-07-27 G:0.1168
Timings
The all important times for the various stages of the eclipse are provided below (in UT)
Enter Penumbral shadow (P1) – 17:14
Enter Umbral shadow (U1) – 18:24
Fully within Umbral shadow (U2) -19:30
Greatest or Mid eclipse – 20:21
Exiting Umbral shadow (U3) – 21:13
Fully exited Umbral shadow (U4) – 22:19
Exited Penumbral shadow (P4) – 23:38
Totality (within part of the Umbral shadow) will last for 3h 54m (1h 43m within complete shadow)
Umbral Magnitude is expected to be 1.6
Moonrise Times (in UT – add +1 for BST)
Glasgow – 20:31
Dublin – 20:27
Leeds – 20:10
Cardiff – 20:06
Plymouth – 20:06
Greenwich – 19:53
Selsey – 19:53
Dover – 19:46
Viewing the Eclipse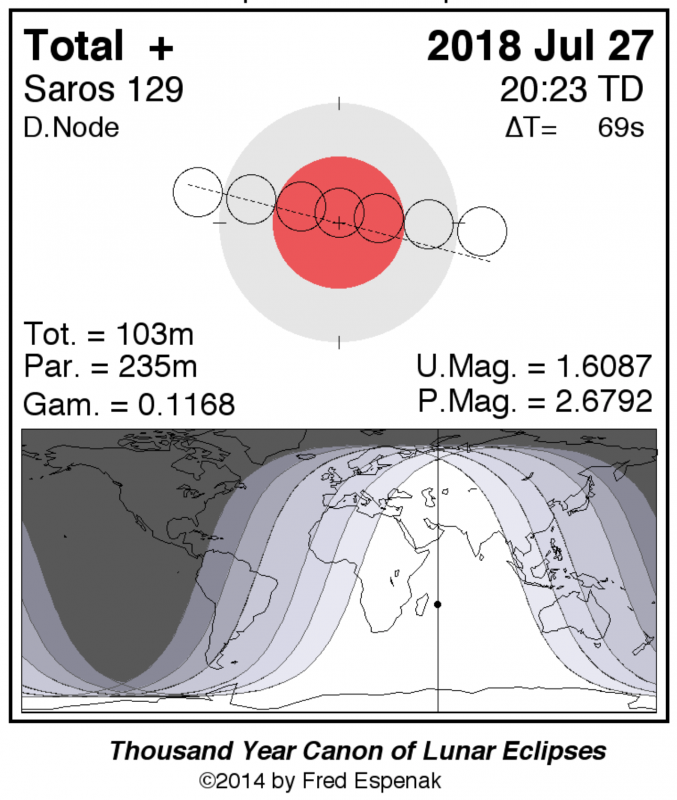 The majority of the 2nd half of the eclipse shall be visible from all of the UK. However, if you are further north than Carlisle and the Kiedler Forest the moonrise will occur after mid eclipse. The further south and east you are, the more you'll be able to view.
However, you'll have to travel to the Continent to view the start of the eclipse as this isn't visible from anywhere in the UK.
That being said, I'm sure that we shall see a slew of amazing photos – a deep red eclipsed full moon coming over the horizon will surely be quite a sight.
For some inspiration why not check out members observations of previous lunar eclipses (some shown below) in the BAA Gallery and on BAA Member Pages:
To learn more about observing the Moon have a read of Bill Leatherbarrow's tutorial on observing the Moon, or this tutorial on the phases of the Moon.
Steve Harvey
Director of the BAA Computing Section
The British Astronomical Association supports amateur astronomers around the UK and the rest of the world. Find out more about the BAA or join us.