Edited since I originally put the wrong date in the subject!
Following Sandra Brantingham's BAA alert sent at 0004 UTC I was on the lookout for NLC last night and there was a very nice display visible from Chelmsford. The attached image was taken at 0225 UTC looking east from a bedroom window. I've put a timelapse movie here:
http://nickdjames.com/NLC/NLC_20160706_ndj.mp4
This runs from 02:21 - 04:18 and shows the NLC being replaced by cirrus through to sunrise.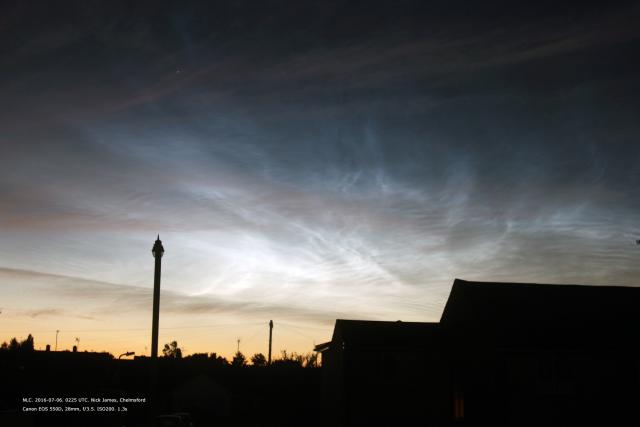 Nick.