Exoplanets Section Overview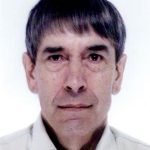 In 2018 the BAA Council approved the formation of an Exoplanet Division within the Asteroid and Remote Planets Section.
If you wish to become involved in any way use the 'Contact the Director' link on this page. There is no joining fee and your name and email address can be added to the Exoplanet mailing list should you so agree. BAA members can use the Exoplanet forum, available via the BAA home page, to ask questions or make comments. You can also contact the Assistant Director directly as above or by email once addresses have been exchanged.
Our immediate priority is observing transits – the passage of an exoplanet in front of it host star. We would hope to cater for beginners through to experienced imagers and be able to fully analyse the results obtained.
Longer term we proposed to include;
– Gravitational microlensing follow-up
– Radial velocity measurements
– Participation in pro-am projects
– Involvement in Project Argus which uses amateur radio telescopes
– An understanding of astrobiology because searching for extra-terrestrial life is THE objective of exoplanet research
– Encourage participation in Citizen Science analysis of transit light curves
– Space – progress in manned spaceflight
– Establishing links with related organisations
A list of projects can be accessed via the Projects page listed on the right of this page. This is very much in development and will be expanded over the coming months.
Your patience is requested – the learning curve is long and steep.
The British Astronomical Association supports amateur astronomers around the UK and the rest of the world. Find out more about the BAA or join us.